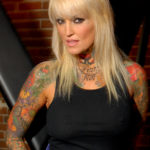 None other than the beautiful and notorious Ms. Janine Lindemulder stopped by, and Rock'N'SeXXXy was honored to have the beloved star on as the very FIRST guest of the show. It's always great to catch up with your girlfriends, especially when your girlfriends are smokin' hot porn stars.
Amber, Janine and guest co-host Savannah Jane talked about taking it on the road,  discussed dancing in clubs and spoke about the similarities between porn stars and rockers (Janine is currently dating a musician). Of course, as one Sunset Strip local used to say, rock stars and porn stars go together like cocaine and pancakes.
Belgian heavy metal band Channel Zero joined Amber and Savannah next, on a break from recording their latest album right down the street. The guys confessed their love for porn star Angie Savage, who appeared in their video for a song called, "In the City."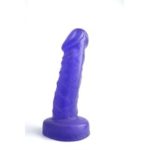 And with Christmas only a week away, Amber invited two HUGE providers of pleasure products to help YOU buy that special SEX gift. First, Hustler Hollywood founder Theresa Flynt called in to talk about getting the biggest bang for your buck this holiday season. At their flagship Sunset Strip location (and more than 20 other locations nationwide) they have everything from stocking stuffers, to tree ornaments, to gay apparel. In the studio, Sabrina Dropkick from Pipedream Products was Santa's little helper with a HUGE sack of goodies for Amber and Savannah. One piece that really STOOD out from the rest – the Icicles Candy Cane Dildo, made of solid glass. Warm it up or cool it down in water for extra fun. We want to be good, little pluggers here, so find Pipedream Products at Hustler Hollywood stores or HustlerHollywood.com, or at your favorite adult retailer.
Listen to the show episode here.