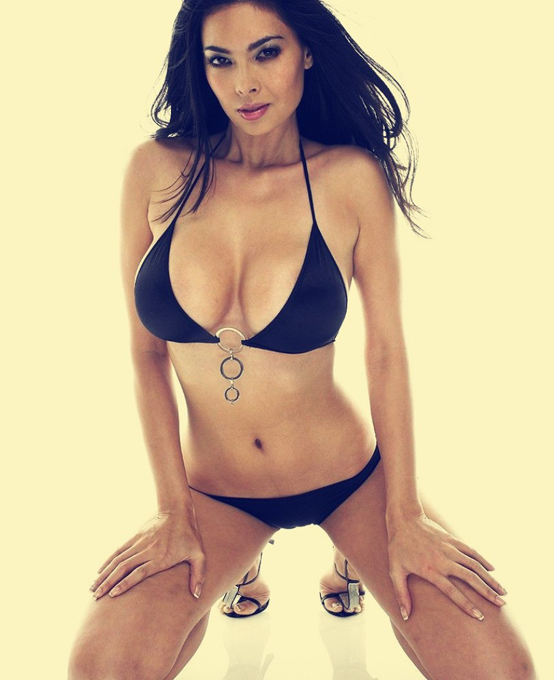 We're really proud to announce – on our next show, Jan 9 at 7pm PST – porn royalty Ms Tera Patrick will join us for some girly chat. Tera, Amber and Savannah will dish the dirt, only a week before the Adult Entertainment Expo in Vegas, Jan 15-17.
Tera is a sweetheart. She and Amber go a ways back. Tera is a beautiful woman, caring mom and partner, she loves her pets. And frankly, she may have the most perfect breasts on Earth – let's just SAY IT – they are luscious, pillow-y, HOT, heaving mounds of woman flesh and we LOVE that. LOVE. Yummy yum yum!
Ms Tera also has an amazing following in the gamer world after an appearance in Saints Row II and she is into cosplay, which is really fucking hot. Like, imagine Tera Patrick in a plush, pink, furry kitty kat bustier and thong, Google Glass(es), 6″ heel pink vinyl Hello Kitty thigh-high boots, lots of diamond bling and an AK-47… and whiskers…well, you get the picture. AND she performs a sought-after burlesque act that involves a lot of seXXXy lingerie and high heels.
Oh – just fyi – Tera AND Amber and A LOT of legendary adult stars also will be appearing at the HollywoodShow.com THIS WEEKEND, Jan 3-5, at the Loews Hollywood Hotel. Don't miss this opportunity to meet them in person, take pictures, get autographs and hang out with so many adult icons in one spot!
LISTEN to Tera Patrick LIVE this Thursday, Jan 9 at 7pm PST, on Rock'N'SeXXXy UnCensored @ LATalkRadio.com.