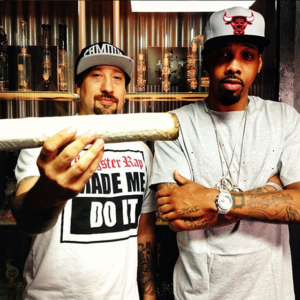 WTF!?! We are SO, SO lucky at RNSU, to have some of the COOLEST guests on the radio – and tonight's gonna be EVEN HOTTER because we have a visit from Cypress Hill's B-Real.
He's a hometown hip hop legend and tonight we're gonna talk about his project BReal.TV, an online network dedicated to "news, music, cannabis" and "culture."
We're gonna see what's up with Dr. Greenthumb in just a few hours – at 7pm PST/10pm EST – THURSDAY TONIGHT! CALL IN LIVE at (323) 203-0815 – on LATalkRadio.com.