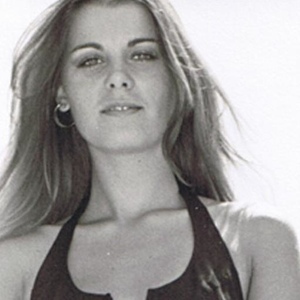 There was a golden time, throughout the '70s and into the '80s, when the true daughters of the Sexual Revolution came into their own. Free, fine and funky, young girls found their ways to NYC, San Francisco – of course, many a muse landed in Hollywood, at places like the Whisky, The Rainbow, Gazzarri's and Rodney Bingenheimer's British Disco. Los Angeles was the epicenter of the music scene at that time; stadium rockers who sold millions of albums and concert tickets, fueled by wheelbarrows full of booze and drugs, with the most beautiful, ethereal groupies in tow.
Morgana Welch is one of those Angels of the Sunset Strip; a party girl in powder blue eye shadow with a mane of honey blonde hair. The kinda girl you read about in Creem or Circus Magazine. The kinda girl that was the envy of other teen girls, stuck out in the suburbs, that fantasized about meeting Robert Plant or Jimmy Page, Iggy Pop or David Bowie.
Thursday night, April 3, Amber Lynn Rock'N'SeXXXy UnCensored is thrilled to host Miss Morgana and talk about her book "The Hollywood Diaries." We want to know ALL about the bands, of course, but also about some her groupie cohorts. Actually, producer Jojo was one of those girls stuck in the suburbs during the late '70s, so she's dying to hear the dish about all her favorite bands. Miss Amber Lynn has a few Sunset Strip stories, as well – and if we're very good – she just might tell us a few.
It's gonna be a GREAT show, so don't miss it. Call Amber Lynn Rock'N'SeXXXy UnCensored at 323-203-0815 and talk to us LIVE THURSDAY NIGHTS, at 7pm PST/10pm EST – TUNE IN, baby, on LATalkRadio.com., Stitcher.com and iTunes.