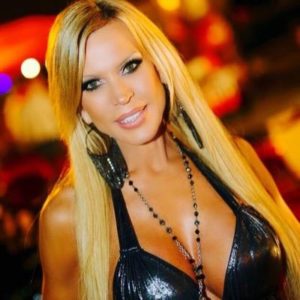 Amber Lynn Rock'N'SeXXXy UnCensored Welcomes, The"Barbwire Doll's" The Most Explosive Punk Rock Band in Decades, Award Winning Producer Writer Julie Ann Reams will be live on this weeks show.
 HOLLYWOOD, Calif – Amber Lynn Rock'N'SeXXXy-Uncensored has been working overtime taking the radio airwaves by storm each week with celebrity guests and co hosts from the Adult, Mainstream,& Music world even more exciting than the last and this Thursdays RNSU show promises to be no exception.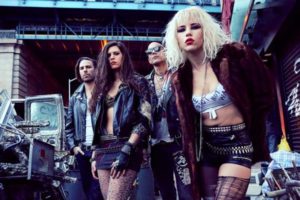 This Thursday on Rock'N'SeXXXy Uncensored, Amber Lynn is proud to welcome a very special music guest, The most explosive and exciting new punk rock band in decades, "The Barbwire Dolls", representing all that is inspiring and furious about rock'n'roll today.Hailing from an artist commune on the island of Crete, Greece. Fueled by a demand for change the band has gone on the melt ears and hearts on 700 stages across 22 countires in 5 years consistantly selling out club dates in America, UK and Europe, fronted by the charismatic powerhouse and fashion icon Isis Queen, Pyn Doll, Krash Doll, Iriel Blaque, and Remington.
The "Barbwire Dolls" have emerged as the new voice of punk rock. Their new lead off single for the fourth coming album, "Desperate" releasing July 22 through Lemmy Kilmasters label- Motorhead Music.
t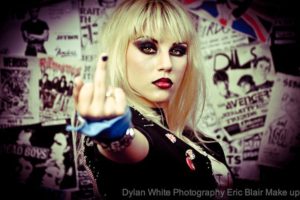 hen RNSU welcomes Julie Ann Ream, Julie has worked in both TV and Film. Born in a family rich in western entertainers. She is known as one of the top investigators on TV's hit crime series, "Unsolved Mysteries" and she is a multi award winning producer and writer who does speaking engagements all over the country. She's on the board of directors of  the"Southern California Motion Picture Council Awards", one of the oldest and most prestigious awards, second only to the "Academy Awards". She is also an avid film historian, her uncle was Glenn Strange, who was known for his portrayal of "Frankenstein's" monsters for Universal. She was raised in Hollywood a child of royal acting blood.
Fans who call in during the show will be treated to autographed memorabillia, swag and are encouraged to call in and join the fun 323 203 0815.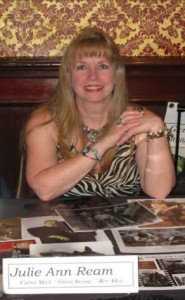 JOIN AMBER LYNN ROCK'N'SEXXXY UNCENSORED this Thursday, May 25,  7pm PT/10pm ET on LATalkRadio.com and Stitcher.com. Visit the RNSU Blog at ROCK-N-SEXXXY-UNCENSORED.COM for guest updates, photos, news. If you miss the show, download it at iTunes. And please, follow us on  twitter @RockNSeXXXyU and @XXXAmberLynns