Amber Lynn's New Cohost  Kristen Renton plays porn star Ima Tite on popular show "Sons of Anarchy;" Adrianne Curry" can be seen on "America's Top Model" Maxim", Playboys top 25 Sexiest Women – Scotty Schwartz  former child actor  starred in The Movie," "The Toy".
SHERMAN OAKS, Calif – Amber Lynn Rock'N'SeXXXy-Uncensored has been working overtime taking the radio airwaves by storm each week with celebrity guests and cohosts from the Adult, Mainstream,& Music world even more exciting than the last and this Thursdays RNSU show promises to be no exception.
Her new resident cohost FX TV's "Son's of Anarchy' star Kristen Renton and celebrity guest cohost Adrianne Curry, "America's Top Model", Playboy, Maxim, The View are in-demand Hollywood stars with impressive resumes and many accomplishments. So, it's very exciting for them to be cohosting the show with "Legendary Adult Film Star" Amber Lynn on Rock'N'SeXXXy this Thursday, July 3
"It's thrilling because both Kristen and Adrianne have been so great," Amber said. "Kristen plays a porn star on 'Sons of Anarchy' so we have that in common. She and Adrianne are friends and we met, work together and all hung out at "Chiller Theatre Expo' in Parsippany N.J.. I think our listeners will love hearing about Hollywood from two successful actors – and maybe some behind the scenes stuff or juicy gossip!" – The last time us three girls all got together we wound up in bed together in the hotel at " Chiller Theatre' after party with a at least a dozen horny guys wielding iPhone cameras cheering us on"
Adrianne Curry Reel – 2014 from AdrianneCurry on Vimeo.
Kristen's reoccurring role of porn star Ima Tite has made her popular with SAMCRO fans. Soap opera fans remember her from her role as Morgan Hollingsworth on NBC's "Days of Our Lives."  Other television work includes appearances on "The OC," "The Glades," "Arrested Development," "CSI NY" and "CSI Miami," to name just a few.
RNSU is proud to have Ernie C, lead guitarist & co founder of the full on metal band "Body Count" fronted by" Legendary Rapper", TV Star" ICE T. They are extremely busy currently on "World Tour" with a new album, "Manslaughter" and hit single, "Bitch in the pit". Amber & Kristen both agree " We are so excited Big Ernie C' will be takin a moment from the bands crazy schedule & checkin in on the sexxxy patrol"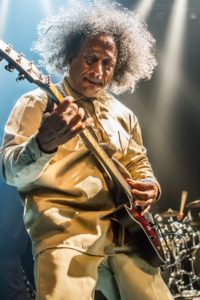 Wait there's more added to the managerie of ALL star action packed fun & excitement everyones favorite former child actor, Scotty Schwartz star of the movie "The Toy & "Christmas Story' will be stopping by to join in.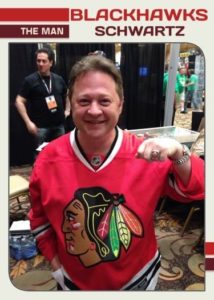 JOIN AMBER LYNN ROCK'N'SEXXXY UNCENSORED
Sponsored by Hustler Hollywood, this Thursday, July 3 , 7pm PT/10pm ET on LATalkRadio.com and Stitcher.com. Visit the RNSU Blog for guest updates, photos, news. If you miss the show, download it at iTunes. And please, follow us @RockNSeXXXyU @XXXAmberLynns