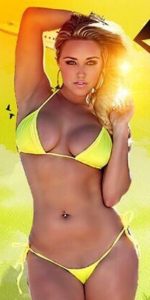 Amber Lynn Rock'N'SeXXXy UnCensored Welcomes Whitney DaLynn "Model", "Music Video Siren", David Philp "The Automatics" English Punk Rock, Emilio Rivera, FXTv "SOA", "Gang Related", "Water and Power", Rusty Coones, Guitarist of ATTIKA7, "Quinn" FXTV "Son's of Anarchy", Jason Logan "A Walk on Water" 3rd annual "Celebrity Race" to this weeks RNSU show.
 HOLLYWOOD, Calif – Amber Lynn Rock'N'SeXXXy-Uncensored has been working overtime taking the radio airwaves by storm each week with celebrity guests and cohosts from the Adult, Mainstream,& Music world even more exciting than the last and this Thursdays RNSU show promises to be no exception.
This Thursday on Rock'N'SeXXXy Uncensored with Amber Lynn, Whitney DaLynn a model, actress, music video siren who can be seen starring in Christina Milian & Lil Wayne's "Hello" music video and splashed in the pages of the latest "Low Rider" magazine with a host of other new projects coming out she'll be dishing out on the show.
Our music guest:  David Philp, "The Automatics" singer/ songwriter/ frontman of the "old school" 70's English Punk Rock legends, who came up with other famous acts like  "The Sex Pistols" and "The Damned" playing the famous London hot spot "The Marquee Club". They produced the number one song on the charts of the time "When the Tanks Roll over Poland',which was big  in the Punk circles and made their way touring England with the "Heartbreaker's" and Johnny Thunder".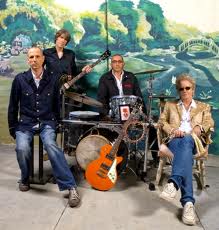 Also joining the show, Jason Logan, President of " A Walk on Water", brings to us, Rusty Coones, lead guitarist of " ATTIKA7″  also known as "Quinn" from FX Tv's "Son's of Anarchy" series and Emilio Rivera, the film and tv actor known as "Marcus Alvarez" on FX Tv Son's of Anarchy,"Gang Related", and the film "Water and Power" with Edward James Olmos who will be joining the show straight from the racing pit where they are practicing for the upcoming "3rd Annual Celebrity Race" out at Irwindale Speedway going off April 11, 2015. A whole list of celebrity's will be on the ticket some racing and others for autographs, photo opts, raffles and  more and  a portion of the day's proceeds will benefit "A Walk on Water" AWOW Foundation which provides surf therapy to Children." A Walk on Water provides a valuable service to southern California families of special needs children please join us for an amazing event and a great cause" for Ticket Information: http://www.AWalkonwater.org  & www.Bmrnapa.com/bmr-racing/storetickets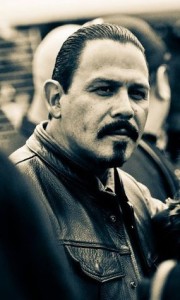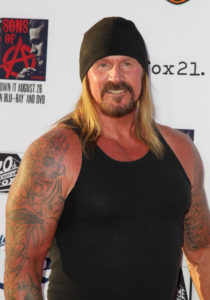 Fan's are encouraged to call in during the show and join the fun 323 203 0815.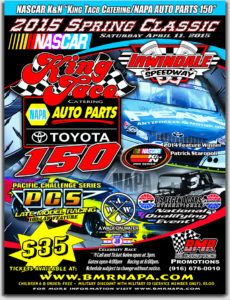 JOIN AMBER LYNN ROCK'N'SEXXXY UNCENSOREDthis Thursday, April 2, 7pm PT/10pm ET on LATalkRadio.com and Stitcher.com. Visit the RNSU Blog at ROCK-N-SEXXXY-UNCENSORED.COM for guest updates, photos, news. If you miss the show, download it at iTunes. And please, follow us on  twitter @RockNSeXXXyU and @XXXAmberLynns