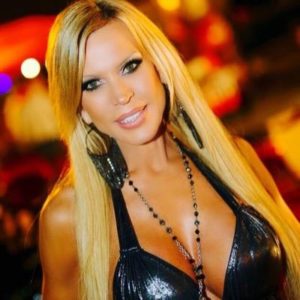 Amber Lynn Rock'N'SeXXXy UnCensored,& Nikki Phoenix EDM/Duo Artist, Actress, Author "Fit as Phoenix" returns as co-host & Welcome's Heavy Metal "Hellion's" Ann Boelyn "Karma's A Bitch", "To Hellion and Back", and Simon Wright, AC/DC, DIO to this weeks RNSU.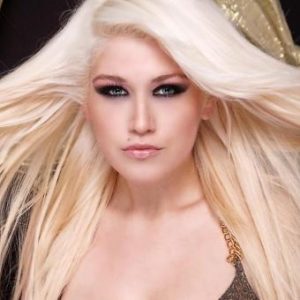 SHERMAN OAKS, Calif – Amber Lynn Rock'N'SeXXXy-Uncensored has been working overtime taking the radio airwaves by storm each week with celebrity guests and co-hosts from the Adult, Mainstream,& Music world's even more exciting than the last and this Thursdays' RNSU show promises to be no exception.
RNSU Welcomes back as this week's guest co-host, EDM/Duo Artist, actress, author Nikki Phoenix, she wil join Amber Lynn in welcoming some very special metal music royalty as RNSU is honored to be talking metal with this week's music guests, the O.G. Queen of Metal, "Hellion's" Ann Boelyn, it has been said "She's the first of the fallen females and the last of her kind", long before the "Butcher Babies", "Arch Enemies" Alissa White Gluz, or "Femme Fatale's" Lorraine Lewis made an impact on the female metal world "Hellion's" Ann Boelyn blazed the trail for what was to become known as, "Speed Metal Hell". A one time rumored prospect for the female rock group "the Runaways", she is also credited for developing many new artists music career's through her own label, including actor Johnny Depp at one time.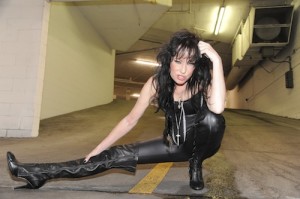 as an actress she is known amongst the cult horror crowd from films like "Return of the living dead". This Thurs we celebrate the pioneer of female empowerment in heavy metal's latest incarnation "Karma's a Bitch" and the scheduled "To Hellion and Back" upcoming 2016 tour, joined by "Hellion's" current badass drummer Simon Wright who's known for having played with rock great's DIO, and AC/DC on albums 'Fly on the Wall", "Who Made Who" and "Blow Up Your Video", and other's. This is sure to be an enchanting hour as heavy metal royalty decends on Rock'N'SeXXXyU radio in a completely Uncensored interview with Amber Lynn and guest cohost the beautiful Nikki Phoenix, so be sure to tune in.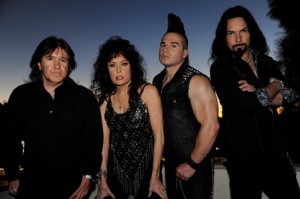 Fan's are encouraged to call in and join the Fun at 323 203 0815
Join Amber Lynn- Rock-N-SeXXXy-Uncensored  this Thursday July 30, on LATalkradio.com 7 Pm Pst/10 Pm Est Call Us Live 323 203 0815 and Join in the Fun! if you miss the show replay available download on Itunes & Sticher, check out our Blog at Rock-N-SeXXXy-Uncensored.com follow us on twitter.com/@RockNSeXXXyU, @AmberLynnMedia @XXXAmberLynns