"The Vanessa Del Rio Movie"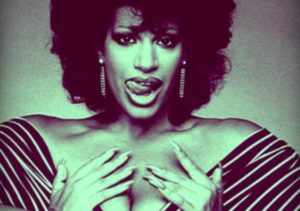 Amber Lynn Rock'N'SeXXXy UnCensored Welcome's Iconic Adult Film Star Vanessa Del Rio,"The Vanessa Del Rio Movie", actress Zulay Henao, "If Loving You is Wrong", director Thomas Mignone "On The Doll", also The Return of JackELd EDM/Artist DUO "Two Heart's" JackEL and Nikki Phoenix to this weeks RNSU  
Amber Lynn Rock'N'SeXXXyU Welcome's The Iconic Adult Film Star Vanessa Del Rio, who's life story is being made into a mainstream feature film "The Vanessa Del Rio Movie", the film's titled role star Zulay Henao, "If Loving You is Wrong", the film's director Thomas Mignone, "On The Doll" and the return of JackELd EDM/Artist DUO, "Two Heart's" music producer, DJ JackEL and Nikki Phoenix, actress, singer, songwriter, author of "Fit as Phoenix" this week's RNSU.  
  Amber Lynn Rock'N'SeXXXy-Uncensored has been working overtime taking the radio airwaves by storm each week with celebrity guests and co-hosts from the Adult, Mainstream,& Music world's even more exciting than the last and this Thursdays' RNSU show promises to be no exception.
RNSU Welcomes Iconic Adult Film Star, Vanessa Del Rio, "The Vanessa Del Rio Movie", main stream feature film currently in production. The movie will chronicle the porn star's career set against the backdrop of NYC's thin gritty organized crime which controlled Times Square during the tumultuous 70's and 80's, known as "The World's First Latin Adult film Star", she fully embraced the lifestyle never allowing herself to be victimized by it, like many.
Produced by Datari Turner, Directed by Thomas Mignone, who previously wrote and directed the dark sexual dramatic feature film "On The Doll" starring Brittany Snow, Candace Accola, James Russo, and Theresa Russell, as well as several award-winning music video's for the bands "Slipknot","Mudvayne", "System of a Down", and "Sepultura". The production will star Colombian- American film and television actress Zulay Henao in the titled role as Vanessa, who co-starred in a number of film's, 'Illegal Tender", 'Fighting", "Taker's", "Boy Wonder", and "The Single Mom's Club". She currently stars in the Oprah Winfrey network series "If Loving You Is Wrong". The legendary Icon herself Vanessa Del Rio, the vehicles star Zulay Henao and director Thomas Mignone will all be on the show to discuss details of the project.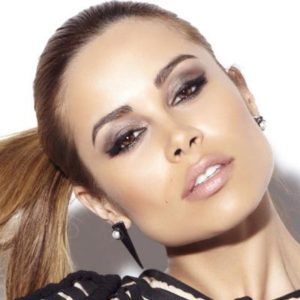 Next up RNSU is proud to Welcome back, The return of JackELd, EDM/Artist DUO made up of actress, model, writer, musician Nikki Phoenix, and music producer, DJ JackEL, who's career's have been literally on fire since the release of her debut album "Ballroom Zombies", their collaborated hit single "Your Smile" which trended as #1 EDM reaching 2.7 million plays. They just celebrated their newest release " Two Heart's", a collaboration with Grammy winner Skip Martin, it dropped June 2015  and has already received 1.25 million plays. Nikki and Jack will also be Live on the show bringing listener's a taste of the new JackELD "Two Heart's".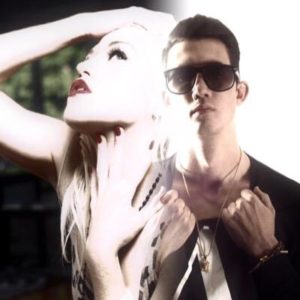 And RNSU host Amber Lynn has some exciting news of her own to share on Aug 31 8PM EST the premier of the new TV series  called "Take It Back" which she has a role  playing Carla "Cash" Benjamin confidante to underworld crime boss AL Bonatello played by the series lead, actor Peter Gaudio, "A Bronx Tale","Snitche's, "Wise Guy's and Whack Job's" will be held at the Glen Cove Cinema 5, School St. Glen Cove Long Island. There will a red- carpet cast meet and greet and after party at "Bar Frites" the hottest nite spot on the Gold Coast of Long Island.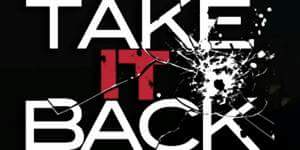 Fan's are encouraged to call in and join the Fun at 323 203 0815   for you convenience here's a direct access link to the show; http://latalkradio.com/Amberlynn.php    Join Amber Lynn- Rock-N-SeXXXy-Uncensored this Thursday August 13, on LATalkradio.com 7 Pm Pst/10 Pm Est Call Us Live 323 203 0815 and Join in the Fun! if you miss the show replay available download on Itunes & Sticher, check out our Blog at Rock-N-SeXXXy-Uncensored.com follow us on twitter.com/@RockNSeXXXyU, @AmberLynnMedia @XXXAmberLynns – Thanks For Listening!