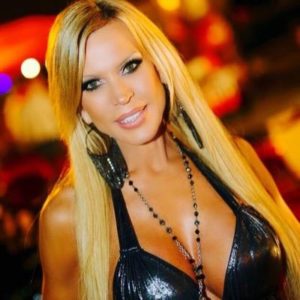 Amber Lynn Rock'N'SeXXXy UnCensored Welcomes, "Back In The Day", Star, Actor William DeMeo,  Actress, Model, Music Video Star Jenna Hess as co-host, Daniel DiCriscio "The Messiah of Make Over" will join this weeks show.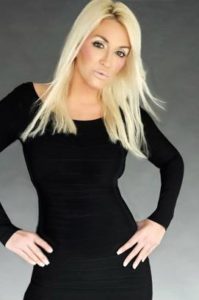 HOLLYWOOD, Calif – Amber Lynn Rock'N'SeXXXy-Uncensored has been working overtime taking the radio airwaves by storm each week with celebrity guests and co hosts from the Adult, Mainstream,& Music world even more exciting than the last and this Thursdays RNSU show promises to be no exception.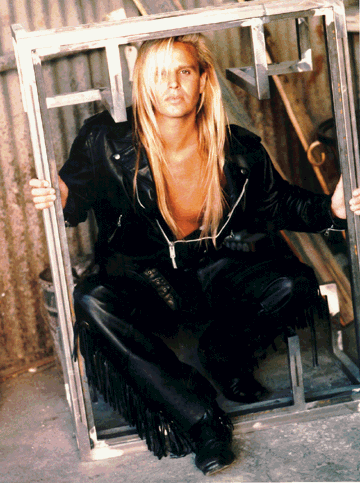 This Thursday on Rock'N'SeXXXy Uncensored, Amber Lynn Welcomes back to the co-host seat  actress, model, music video star, Miss Jenna Hess, she co-starred with Angie Everhart, and Traci Lords in the made for television pilot "Model Citizen", and media celebrity Daniel DiCriscio known as "The Messiah of Make Over",which he recieved after his historical make-over on Paula Jones during the Clinton sex scandal, famous for his hair and fashion over hauls on some of Hollywoods most A-list celebrity clientel such as Pamela Anderson, Anna Nicole Smith, Stevie Nick, Marilyn Manson, Joannie "Chyna" Laurer, Faye Resnick, Julie Eisenhower and more. He is a host, actor, singer, model, television personality, image consultant and now he has more very exciting new projects including a movie role, Tres: Zom Bikers and a new music video X Sex to share with listeners.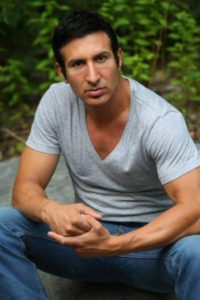 RNSU is proud to present this weeks spotlight, actor, writer, producer, entreprenuer, William DeMeo's career is on fire, coming out Brooklyn ,he is living proof of the success that talent, hard work and perserverance can bring a neighborhood boy pursuing his dreams of stardom. Possessing the same qualities of a young Deniro and some other of Hollywood's great actors, in fact starting out in Robert Deniro's "A Bronx Tale", He is probably most known for his films he has written, produced and starred in, such as "One Deadly Road","Searching for Bobby D", and "Once Upon a Time in Brooklyn" which co-starred Ice T and Armande Assante', most recently he stars in the old neighborhood, boxing epic "Back In The Day" starring Alec Baldwin, Michael Madsen, Danny Glover, Shannen Doherty and an all star cast including his real life son Christian DeMeo who portrays his son Anthony Rodrigues in the movie, and displays the same great promising acting qualities of his father. The film is directed by Paul Borghesi who also directed " Once Upon A Time in Brooklyn", since the release of "Back In The Day" to theatres, he has been in demand, and busy shooting multiple projects, in "The Life and Death of John Gotti" co- starring with John Travoltra, William portrays Sammy "The Bull" Gravano, Gotti's (Travoltra) under boss. Gotti is directed by Kevin Connolly of Entourage. In addition to his film roles he is known for his numerous appearances on the HBO award winning hit television series "The Sopranos", and always remembering his roots, recently he appeared again back in the old neighborhood on West Street in Brooklyn where he grew up for a benefit for earthquake victims in Italy.He will be on the show discussing his new projects and more to come.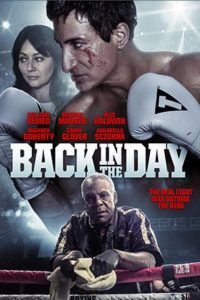 Fans who call in during the show will be treated to autographed memorabillia, swag and are encouraged to call in and join the fun 323 203 0815.
JOIN AMBER LYNN ROCK'N'SEXXXY UNCENSOREDthis Thursday, Oct 20,  7pm PT/10pm ET on LATalkRadio.com and Stitcher.com. Visit the RNSU Blog at ROCK-N-SEXXXY-UNCENSORED.COM for guest updates, photos, news. If you miss the show, download it at iTunes. And please, follow us on  twitter @RockNSeXXXyU and @AMBERLYNNMEDIA @XXXAMBERLYNNS