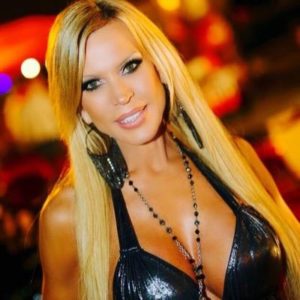 Amber Lynn Rock'N'SeXXXy UnCensored Welcomes, actress, musician Laurel Wiley, "Ocean's 13", "Vanilla Sky", environmentalist/philanthropist Paul Padgett, Founder of "Rocker's 4 Wildlife" join this weeks show.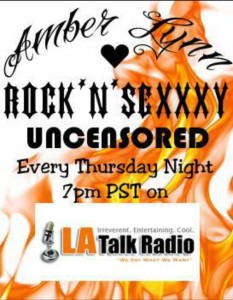 HOLLYWOOD, Calif – Amber Lynn Rock'N'SeXXXy-Uncensored has been working overtime taking the radio airwaves by storm each week with celebrity guests and co hosts from the Adult, Mainstream,& Music world even more exciting than the last and this Thursdays RNSU show promises to be no exception.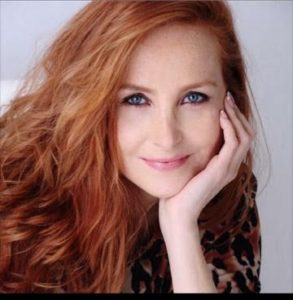 This Thursday on Rock'N'SeXXXy Uncensored,Amber Lynn welcomes film and television actress, musician Laurel Wiley. She has starred in over 50 films and TV shows while enjoying a very successful music career, including "Vanilla Sky" as Tom Cruise Doctor, and costarring as Al Pacino's wife in "Ocean's 13". She started her acting career as a teen in Hollywood, first starring in the cult classic horror film "Shock Em Dead", also Traci Lords first R rated film, but while Traci Lords played the good girl role Laurel portrayed the bad vampire metal girl.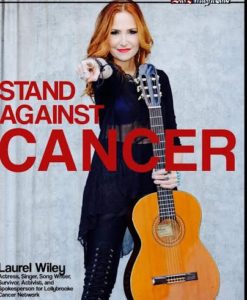 She has also worked as a producer for the film industry, with Michael Madsen, Christopher Walken, Elizabeth Hurley, Ryan Reynolds, Mary Louise Parker and more. She is a singer songwriter, and has worked with The Beach Boy's, Matthew Sweet, Suzanna Hoff and Heart, in fact her album "Laurel Wiley" available currently on Itunes was produced by Hearts, Nancy Wilson, they co wrote the song "On a Plane" which will be released later this year for the children cancer foundation "Lolly Brooke" a new cancer charity that provides musical instruments to kids struggling with cancer. She can be seen in her recent TV series "The Weed Detective", and she will also appear on NBC's "Celebrity Poker".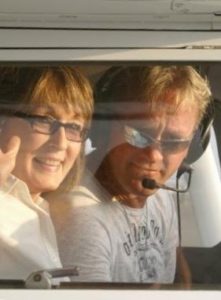 Also joining the show environmentalist/philanthropist Paul Padgett, founder of "Rocker's for Wildlife", who's mission is to be the voice for the voiceless animals on land and sea, as "Chief of Marine Operations" at National Geographic Pauls primary work is the out of cage studies of Great White, Tiger, Bull and Reef sharks, along with doing research on preserving the coral reefs around the world and the California kelp forest. He concurrently has multiple film projects in motion he will be discussing on the show as well as his extensive work with The Los Angeles National forest, he has helped bring awareness and save over 400 plus lions, tigers, chimps, bears, and wolves by bringing A-list celebrity's to the front lines to assist in saving the almost extinct wild life animals, preserving them for future generations to enjoy.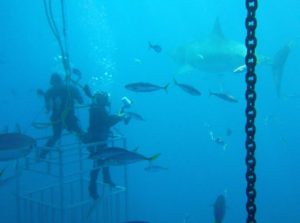 Fans are encouraged to call in and join the fun 323 203 0815.
JOIN AMBER LYNN ROCK'N'SEXXXY UNCENSORED this Thursday, JULY 14,  7pm PT/10pm ET on LATalkRadio.com and Stitcher.com. Visit the RNSU Blog at ROCK-N-SEXXXY-UNCENSORED.COM for guest updates, photos, news. If you miss the show, download it at iTunes. And please, follow us on  twitter @RockNSeXXXyU and @AmberLynnMedia