Amber Lynn Rock'N'SeXXXy UnCensored Welcomes, "Media Personality" Daniel DiCriscio in New Cult Classic "Warriors" Remake "Vamp Bikers Tres: Zom Bikers", and Music Guests "THE CHIMPZ" Bring Down The House on this weeks show.
HOLLYWOOD, Calif – Amber Lynn Rock'N'SeXXXy-Uncensored has been working overtime taking the radio airwaves by storm each week with celebrity guests and co hosts from the Adult, Mainstream,& Music world even more exciting than the last and this Thursdays RNSU show promises to be no exceptio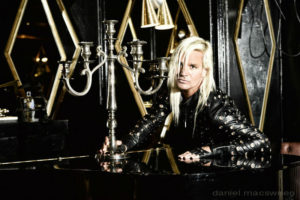 This Thursday on Rock'N'SeXXXy Uncensored, Amber Lynn is back in action, welcoming as celebrity guest star / co-host RNSU fan favorite, media personality, celebrity hairstylist, actor Daniel DiCriscio, who is fresh from NYC where he just wrapped his appearance in the upcoming newest vampire, horror epic being called the "Warrior's" remake referring to the 1979 mega cult classic action thriller on gang life in Coney Island. The newly titled Vamp Bikers Tres: Zom Bikers stars Lilo Brancato (A Bronx Tale) and Michael Aliq. He also completed a photo shoot for the GORGEOUS Project a Human Empowerment lgbt campaign, and a make-over on Julie Nixon Eisenhower for her upcoming personal appearance tour, and has been paying tribute for the loss of former client and friend Joanie "Chyna" Laurer.

our RNSU music guest this week we project will blow the roof off as the explosive music of the "THE CHIMPZ"  was born of they're every day struggles on the streets in Los Angeles. They released a NEW single "California, followed by a self titled EP which was produced by Platinum award winning producer Ryan Greene (Bad Religion), (NOFX), (Megadeth), he also helmed their previous project "Who Can I Trust". THE CHIMPZ music has been heard on several episodes of the hit FX TV Series "Son's of Anarchy", and regularly on MTV's "BAM Margera's Unholy Union", "The Challenge", MTV's "Real World" and more.
The band will join host Amber Lynn live in the studio with some tracks from their newest songs and discuss their music careers so make sure and tune in.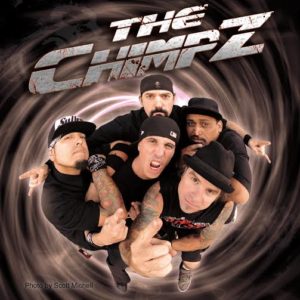 Fan's who call in during the show will be treated to autographed memorabillia, swag and are encouraged to call in and join the fun 323 203 0815.
JOIN AMBER LYNN ROCK'N'SEXXXY UNCENSOREDthis Thursday, May 5,  7pm PT/10pm ET on LATalkRadio.com and Stitcher.com. Visit the RNSU Blog a ROCK-N-SEXXXY-UNCENSORED.COM for guest updates, photos, news. If you miss the show, download it at iTunes. And please, follow us on  twitter @RockNSeXXXyU and @XXXAmberLynns