Actor Patrick Borriello, Rock Maven -Host of "In The Vault" Shanda Golden, Actress Natalie Moore on Amber Lynn's Rock'N'SexxxyU Thursday
Amber Lynn Rock'N'SeXXXyUncensored LATalkRadio welcomes actor Patrick Borriello who starred in "Die Hard with a Vengeance", "Two Bits", "A Bronx Tale", "The Life and Death of John Gotti", and is currently co-starring in "The Neighborhood" TV series pilot, Rock-Maven Host of "In The Vault", Pin Up model Shanda Golden, actress Natalie Moore.
HOLLYWOOD, Calif – Amber Lynn Rock'N'SeXXXy Uncensored on LATalkRadio has been working overtime, taking the radio airwaves by storm each week – with celebrity guests and co-hosts from the music, film and entertainment world – making each week more exciting than the last. This week's RNSU show promises to be no exception.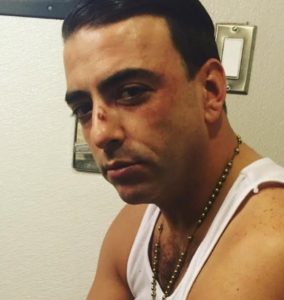 This week Amber Lynn welcomes actor Patrick Borriello known for his roles in feature films such as Bruce Willis' "Die Hard with a Vengeance", Al Pacino's "Two Bits", and the Robert Deniro classic "A Bronx Tale". He also had a guest starring role in "Law and Order". He just wrapped a role in the much talked about movie "The Life and Death of John Gotti" which stars John Travolta, Kelly Preston, and William DeMeo, and is currently in production in William DeMeo's new episodic TV series pilot "The Neighborhood".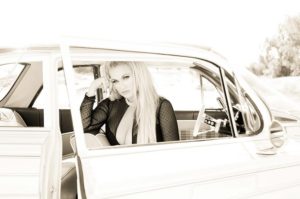 Then joining the show this week Rock-Maven Shanda Golden is one of the busiest women on the planet and always with a smile, she is the wife of rock musician Greg Golden of "The Greg Golden Band", she is a professional Pin-Up model and is famous for her work as Goldie Golden, and as the host of  her own rock show "In the Vault" she travels extensively and has interviewed if not all, some of the greatest rock legends of all-time. As one would imagine talent runs deep in this family, and like mother like daughter so does beauty also joining the show actress Natalie Moore, she is a performer at the prestigious "Young Shakespeare Group" in Nevada. She has performed on the Bruka Theater stage in performances ranging from "The Diary of Anne Frank" to the comedy "Wild Oats", and is set to perform her third year at 'The Lake Tahoe Shakespeare Festival"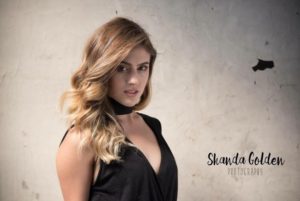 Join AMBER LYNN ROCK'N'SEXXXYU this Thursday, June 22, 7pm PT/10pm ET on LATalkRadio.com and Stitcher.com.
Visit the RNSU Blog at ROCK-N-SEXXXY-UNCENSORED.COM for guest updates, photos, news. If you miss the show, download it at iTunes. And please, follow us on twitter @RockNSeXXXyU