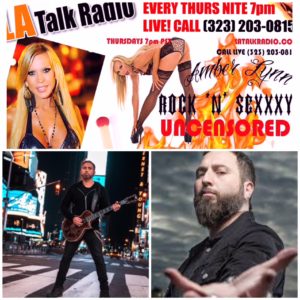 Metal guitarist Monte Pittman (Prong), (Madonna) celebrates the release of his new solo music video "New Blood Keeps Us Alive" on Amber Lynn's Rock'N'SexxxyU Thursday
Amber Lynn Rock'N'SeXXXyUncensored LATalkRadio welcomes metal guitarist Monte Pittman (Prong}, (Madonna) celebrating his new music video release "New Blood Keeps Us Alive"  on RNSU  7PmPST/10pmEST.
HOLLYWOOD, Calif,  – Amber Lynn Rock'N'SeXXXy Uncensored on LATalkRadio has been working overtime, taking the radio airwaves by storm each week – with celebrity guests and co-hosts from the music, film and entertainment world – making each week more exciting than the last. This week's RNSU show promises to be no exception.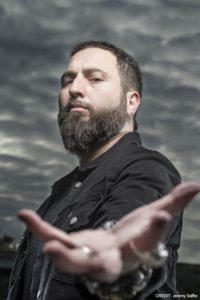 This week Amber Lynn's LATalkRadio show Rock'N'SeXXXyU Welcomes a very special  music guest metal guitarist Monte Pittman. There are great guitarists, songwriter's, and vocalists, Monte Pittman is one of the elite few who can truly claim all three. To assert that Pittman has a storied career is a supreme understatement, his resume includes an ongoing and fruitful collaboration with multi platinum selling artist "Queen of Pop" Madonna, recording and touring with her for over 15 years. Then there's his first band Myra Meins, and his stint in the metal behemoth "Prong". As a solo artist his first release with metal blade records, "The Power Of Three",  This Thursday night he will be live on RNSU discussing  more on his albums "Inverted Grasp Of Balance"  , "Pride Comes Before The Fall" and his newest music video  "New Blood Keeps Us Alive" releasing this Friday.
Fans are encouraged to call in and join the fun 323 203 0815.
Join AMBER LYNN ROCK'N'SEXXXYU this Thursday, Sept.21 7pm PT/10pm ET on LATalkRadio.com and Stitcher.com.
Visit the RNSU Blog at ROCK-N-SEXXXY-UNCENSORED.COM for guest updates, photos, news. If you miss the show, download it at iTunes. And please, follow us on twitter @RockNSeXXXyU