Amber Lynn Rock'N'SeXXXy UnCensored & cohost  Kristen Renton, Welcome to This Week's RNSU Show- Elvis Monroe guitarist Ben Carey and Bryan Hopkins debut their newest song release "Rebel". also, Billy Blair actor musician from the band "Junk" known for his roles in "Machete", "Machete Kills" costarring Danny Trejo & Robert Deniro, "Sin City; A Dame to Kill For","The Last Stand" with Arnold Swartzenegger, "Jonah Hex", & 'Bloody Sombrero"and the Beautiful Adult star -Jenna Ivory join the cast for this weeks show.
Amber Lynn's New Resident Cohost  Kristen Renton who is known for her role she plays as porn star Ima Tite on the popular FX Tv show "Sons of Anarchy," returns as cohost this week to
 RNSU  to Join Amber Lynn Live in the studio with special featured guests;  Elvis Monroe guitarist Ben Carey, and Bryan Hopkins new song release "Rebel". also actor, atrtist, musician Billy Blair from "Junk"  and  feature films Machete', Machete kills', "Sin City; A Dame to Kill For , The Last Stand with Arnold Swartzenegger and 'Bloody Sombrero", – & Beautiful Adult Star Jenna Ivory.
  SHERMAN OAKS, Calif – Amber Lynn Rock'N'S eXXXy-Uncensored has been working overtime taking the radio airwaves by storm each week with celebrity guests and cohosts from the Adult, Mainstream,& Music world even more exciting than the last and this Thursdays' RNSU show promises to be no exception
FX TV's "Son's of Anarchy' star Kristen Renton is back as cohost and Joins Amber Lynn in welcoming to this weeks RNSU broadcast-  Elvis Monroe' guitarist Ben Carey and Bryan Hopkin's releasing the bands newest single "Rebel",also actor, musician Billy Blair form the band "Junk' and star of films "Machete", "Machete Kills, "Sin City: A Dame to Kill For", "Jonah Hex' , "The Last Stand"  and "Bloody Sombrero's, and "adult actress' Jenna Ivory.
We are Very Excited about our show guest line up for this Thursday night on Rock'N'SeXXXy Uncensored!
Our music guest:  ELVIS MONROE currently in residency at  "The Red Rock Hotel" Las Vegas, features an eclectic mix of Alt country classic Americana and modern flavors, with members from multi platinum recording artists such as Life House, Match Box 20 and Emerson Drive. The band was forged on friendships and the songs speak their stories, guitarist Ben Carey and Bryan Hopkins will be joining hosts Amber Lynn and Kristen Renton with details on -their new single "Rebel" which just released last week.
http://tracking.paywall.com/SHA6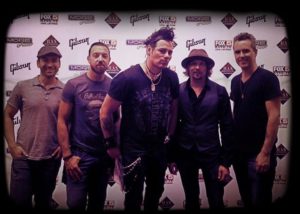 RNSU is also proud to welcome to this weeks show Billy Blair, musician, actor, arist, who is related to the great Edgar Allan Poe and known for his performances in such blockbuster feature films as "Machete", and the sequel "Machete Kills"Directed by Robert Rodriquez and costarring Danny Trejo, Robert Deniro and Don Johnson, as well as," Sin City: A Dame to Kill For", "The Last Stand" with Arnold Swartzenegger,and 'Blood Sombrero" which he stars as a nameless thief hired by a ruthless crime lord. his up coming projects include " Shape Shifter""Bad Kids go 2 Hell", and" Dracula's War" all Coming Soon.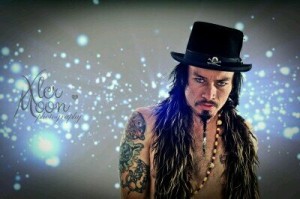 Also joining the Rock'N'SeXXXy patrol this week will be  Jenna Ivory the "petite blonde bombshell" who has been known for appearing for such top shelf adult entertainment companies, Evil Angel, Jules Jordan Video, and West Coast productions in films like Maneaters 2 will be on the show discussing plans for the upcomming AVN awards at the 'Hard Rock Hotel" Las Vegas in Jan 2015.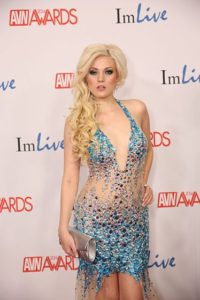 "It's another diverse line up set to mix up a show for listeners this week once again that's bound to be, Hotter than hell" says the show's host Amber Lynn.Fan's are encouraged to join in the fun and speak to the hosts and guests "Live" at 323 203 0815
Kristen's reccurring role of porn star Ima Tite has made her popular with SAMCRO fans. Soap opera fans remember her from her role as Morgan Hollingsworth on NBC's "Days of Our Lives."  Other television work includes appearances on "The OC," "The Glades," "Arrested Development," "CSI NY" and "CSI Miami," to name just a few. and Amber Lynn, well after 30 years in the adult business and over 350 popular  movies, and 200 magazines and Feature dancing all across the US and Canada everyone knows Amber Lynn!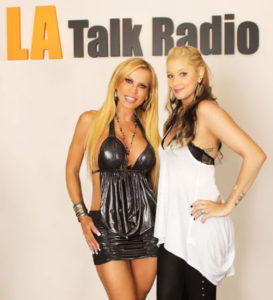 JOIN AMBER LYNN ROCK'N'SEXXXY UNCENSORED WITH KRISTEN RENTON
this Thursday, Novenber 20  at 7pm PT/10pm ET on LATalkRadio.com and Stitcher.com. Visit the RNSU Blog for guest updates, photos, news and sponsorship information at Rock-N-SeXXXy-Uncensored.com follow us Twitter/ @RockNSeXXXyU Amber Lynn/@XXXAmberLynns