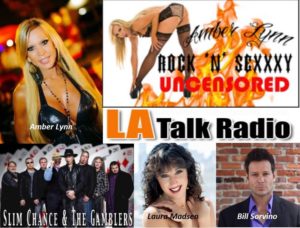 Amber Lynn Rock'N'SeXXXy UnCensored Celebrates "Who's Jenna…?" NYC Red Carpet Screening at The Golden Door Film Festival, actor Bill Sorvino, and Slim Chance And The Gamblers on this weeks show.
HOLLYWOOD, Calif – Amber Lynn Rock'N'SeXXXy-Uncensored has been working overtime taking the radio airwaves by storm each week with celebrity guests and co hosts from the Adult, Mainstream,& Music world even more exciting than the last and this Thursdays RNSU show promises to be no exception.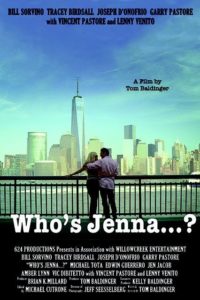 This Thursday on Rock'N'SeXXXy Uncensored, Amber Lynn celebrates the long anticipated release of the new romantic comedy, "Who's Jenna…?" which opened Saturday September 24 with the NYC Red Carpet Screening at The Golden Door Film Festival to a sold out show of over 400 people. This week the momentum continues as RNSU's music act Slim Chance and the Gamblers opens the show, they are up for possible Grammy Noms for their music and the music they scored for the movie and will play aome of the music on the show.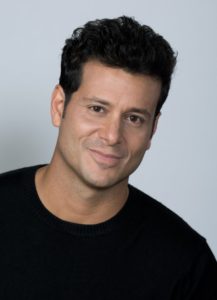 Then the excitement continues as Who's Jenna…? star, actor Bill Sorvino joins the show. Bill Sorvino isn't just one of New Jersey's most notable actor's, he's the founder of the Golden Door Film Festival, which hosted the Red Carpet Screening of "Who's Jenna…?" with his wife Michele as the festival's executive director, his cousin Academy award winner Mira Sorvino, and his uncle legendary actor Paul Sorvino on the board. Bill will discuss on the show Who's Jenna…? and its success at The Golden Door, also in attendance at the event cast members Garry Pastore, Joe D'onofrio, Edwin Guerrero, Precious Pia, Jill Christy Reiss and Amber Lynn as well as the films director Tom Baldinger, his wife and executive producer Kelly Baldinger, and the cinematographer and many crew. Bill who has been very busy these days has some other great projects in the works along with "Who's Jenna…?", fans won't want to miss hearing about "Mommy's Box", and the upcoming "Iron Terry Malone" which will also be directed by Thomas Baldinger so make sure and tune in. this weeks episode hosted by Amber Lynn joined by Laura Madsen.
Fans who call in during the show will be treated to autographed memorabillia, swag and are encouraged to call in and join the fun 323 203 0815.
JOIN AMBER LYNN ROCK'N'SEXXXY UNCENSOREDthis Thursday, Sept. 29,  7pm PT/10pm ET on LATalkRadio.com and Stitcher.com. Visit the RNSU Blog at ROCK-N-SEXXXY-UNCENSORED.COM for guest updates, photos, news. If you miss the show, download it at iTunes. And please, follow us on  twitter @RockNSeXXXyU and @XXXAmberLynns