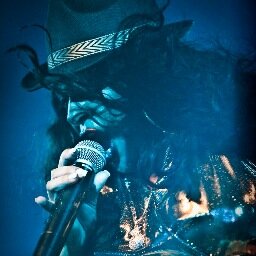 Amber Lynn Rock'N'SeXXXy UnCensored Welcomes the Return of Thea Austin Snap! singer/ songwriter of Mega Hits "Rythym is a Dancer", "Ive got the Power", "The Colour of Love" as guest cohost with Karel,"The Karel Cast show", actor, radio personality, comedian & music producer to this week's RNSU
Thea Austin Snap! returns as cohost this week to RNSU  to Join Amber Lynn Live in the studio with Karel, actor, comedian, radio personality & music producer.
"It's gonna be Hotter than hell"
SHERMAN OAKS, Calif – Amber Lynn Rock'N'S eXXXy-Uncensored has been working overtime taking the radio airwaves by storm each week with celebrity guests and cohosts from the Adult, Mainstream,& Music world even more exciting than the last and this Thursdays' RNSU show promises to be no exception
"We are Very Excited about our show for this Thursday night on Rock'N'SeXXXy Uncensored,
You are cordially invited to join us for a very special " Rock'N'SeXXXy Uncensored, The return of Thea Austin, the singer, songwriter, of "Mega Hits" "Rythym is a Dancer", "Ive got the Power", and more. A woman who's contribution to music is so inspiring that the city of West Hollywood, California "officially" calls September 28, " Thea Austin Day". Also a phylanthropist, she is a member of "Journey Sistahs' a NON Profit Organization dedicated to Heart disease HIV/AIDS Awareness. Currently launching her own label RIAD Music, writing, singing and releasing great songs and good love, she wiill be LIVE this Thursday joined also LIVE by Karel, an actor, radio personality, comedian &  music producer and so much damn more it's not even funny.  He's made history, changed law's, and been at the center of International controversies. He's entertained in the Top radio market for years, written for Billboard, And been featured as an artist. He's the Entertainer known as Karel, and with all this it's another completely diverse guest line up that's sure to set the stage,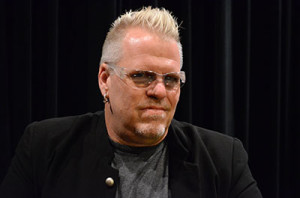 "It's promise for an action packed show for listeners this week once again that's bound to be, Hotter than hell" says the show's host Amber Lynn.Fan's are encouraged to join in the fun and speak to the hosts and guests "Live" at 323 203 0815
Amber Lynn, well after 30 years in the adult business and over 350 popular  movies, and 200 magazines and Feature dancing all across the US and Canada everyone knows Amber Lynn!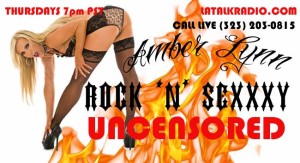 JOIN AMBER LYNN ROCK'N'SEXXXY UNCENSORED this Thursday, Feb 5 at 7pm PT/10pm ET on LATalkRadio.com and Stitcher.com. Visit the RNSU Blog: Rock-N-SeXXXy-Uncensored.com, and give us a follow on Twitter.com/ @RockNSeXXXyU Amber Lynn @XXXAmberLynns