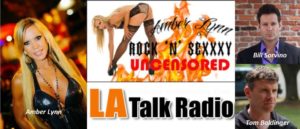 Amber Lynn Rock'N'SeXXXy UnCensored Welcomes, Internationally Known, Award Winning Actor, Said Faraj, "Green Zone", "Ghost", "True Romance", "Bad Influence", "The Siege", "The American Failure", and 624 Productions Director Thomas Baldinger, "Who's Jenna…?" Star Bill Sorvino, "Mommy's Box" join this weeks show.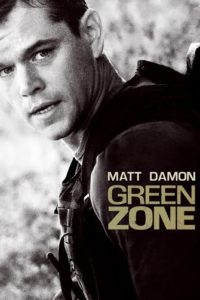 HOLLYWOOD, Calif – Amber Lynn Rock'N'SeXXXy-Uncensored has been working overtime taking the radio airwaves by storm each week with celebrity guests and co hosts from the Adult, Mainstream,& Music world even more exciting than the last and this Thursdays RNSU show promises to be no exception.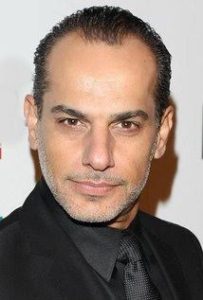 This Thursday on Rock'N'SeXXXy Uncensored, Amber Lynn welcomes award winning film and television actor Said Faraj, an accomplished international actor, producer, and director with more than 30 years in the industry he delivers an dynamic breakthrough performance in the film "Green Zone" he co-stars in with Matt Damon, which is directed by Paul Greengrass.He brings his character to life with compelling authenticity. A seasoned actor with an intensity that always makes an impact on screen Faraj has been cast in some of the most monumental films of our generation, his credits include, Ghost, True Romance, and The Siege among others. He has also starred in reoccuring roles in televisions top rated shows, 24, The Shield, NCIS:LA, Bones and The Unit. He wrote, directed, produced and starred in the multi award winning film "The American Failure", which he won 3 Best Actor Awards for at the AOF International Film Festival. He will join RNSU host Amber Lynn live to talk about his career and will take calls from fans all over the world.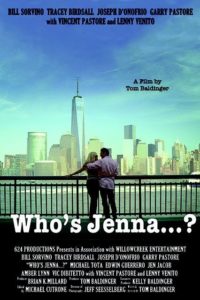 Then a very special surprise visit from 624 Productions director Thomas Baldinger, joined by "Who's Jenna…?" star, actor Bill Sorvino, they will announce the much anticipated upcomming dates for the NYC area premier which will be hosted by the Golden Door International Film Festival on September 24, 2016. Who's Jenna…?, the romantic, sexy, comedy stars Bill Sorvino, Tracey Birdsall, Joseph D'Onofrio, Garry Pastore, Vincent Pastore, and Lenny Venito, with Edwin Guerrera,Jen Jacob, Michael Tota, Ronnie Marmo, Kevin C. Carr, and Amber Lynn. Award winning actor Bill Sorvino related to the legendary Goodfellas actor Paul Sorvino and academy award winning actress Mira Sorvino, was originally slated to star in another of Thomas Baldingers projects when luck would land him to co-star as the male lead with Tracey Birdsall ( Rogue Warrior: Robot Fighter) in Who's Jenna…? a film which centers around a beautiful attorney named Jenna Casey, who is dating a dashing financial advisor played by Bill Sorvino, who's roomate (Joseph D'Onofrio) insists she looks like a famous pornstar, the end result is a hilarious, rom rom comedy must see, brilliantly mastered by director Thomas Baldinger and an all star cast.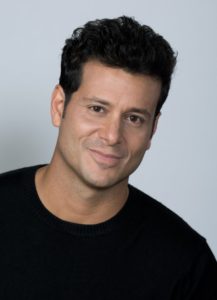 Fans are encouraged to call in and join the fun 323 203 0815.
JOIN AMBER LYNN ROCK'N'SEXXXY UNCENSORED this Thursday, JULY 21,  7pm PT/10pm ET on LATalkRadio.com and Stitcher.com. Visit the RNSU Blog at ROCK-N-SEXXXY-UNCENSORED.COM for guest updates, photos, news. If you miss the show, download it at iTunes. And please, follow us on  twitter @RockNSeXXXyU and @XXXAmberLynns