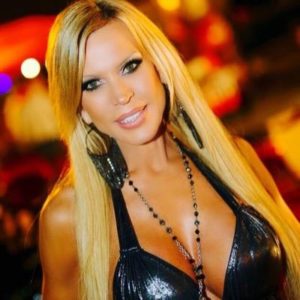 Amber Lynn Rock'N'SeXXXy Uncensored Welcome's special guest's actor Frank Adonis, "Wise Guy's and Whack Job's", "Raging Bull", "Goodfella's", "Casino", "Wall Street","True Romance" and celebrity hairstylist, TV and media personality, recording artist Daniel Dicriscio, "Sin" Image records, "Take Me To the Other Side", "Only Time Will Tell" to this week's RNSU.
 Hollywood, Calif – Amber Lynn Rock'N'SeXXXy-Uncensored has been working overtime taking the radio airwaves by storm each week with celebrityguests and co-hosts from the Adult, Mainstream,& Music world's even more exciting than the last and this Thursdays' RNSU show promises to be no exception.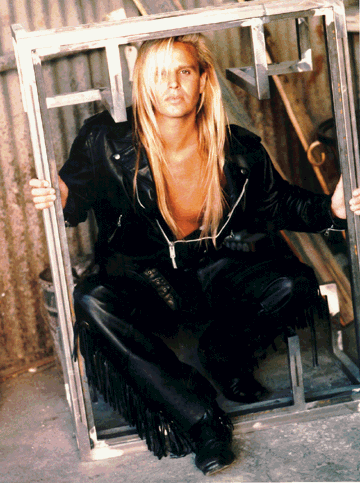 RNSU Welcomes as special guests, celebrity hairstylist, TV and media personality and recording artist Daniel Dicriscio.
He made history by giving Paula Jones a makeover during the Clinton Sex Scandal and accompanied her to President Clinton's deposition in Washington D.C.
His famous clients include; Pamela Anderson, the late Anna Nicole Smith, Stevie Nicks, Marilyn Manson, Ian Ziering, the Barbi Twins, and OJ Simpson players, Kato Kaelin and Faye Resnick.
Daniel has been featured on numerous TV shows which include; "TMZ on TV" on FOX, "Todd TV" with Bret Michaels on F/X, "Home James" on VH1, "Cristina's Court" on FOX, the "Gossip Queens" on Logo, commentary for "The Oscars" and "Monica's (Lewinsky) Moment" on Fox News Channel, and most notably, Daniel's infamous interview with Sacha Baron Cohen as Bruno on "Da Ali G Show" on HBO.
as a recording artist Daniel's debut album "SIN", Image records and his hit singles, "Take Me To The Other Side", a huge club hit and his follow up "Only Time Will Tell" featured the Real Housewive's of Orange County as his backup dancer's, both singles charted and he toured internationally, and even opened for Grace Jone's.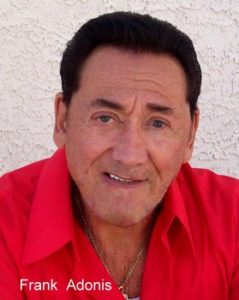 And the fun continues on with the cast of the new animated TV series "Wise Guy's and Wack Job's" this Thurs, Frank Adonis is what some might call a bit of a legendary actor, having worked in some of the greatest films of all time, and with some of Hollywood's greatest star's, not to mention director's such as Martin Scorcese in "Raging Bull", often as a supporting role to Robert Deniro, Ray Liotta, Joe Pesce in the great "Goodfella's" and my all time favorite, "Casino" again with Robert Deniro and Sharon Stone, Oliver Stone's "Wall Street" or Tony Scott's "True Romance" and so many more
Now he join's director Danny Provenzano's "Wise Guy's and Whack Job's" and an All-star cast in this animated mobster spoof which also includes actors Vincent Curatola "Soprano's", John Bianco "Soprano's", Chuck Zito "Son's of Anarchy", HBO's "Oz", Eddie Lynch "Exorcist3", Peter Gaudio "A Bronx tale"
it also feature's,  Joe Perry guitarist of the Iconic rock band "Aerosmith" and additionally RNSU's host Amber Lynn as the character "Agent Hard Body".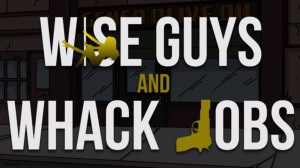 a 30 day project Kickstarter Fundraising campaign is still currently underway which offer's opportunities to acquire a 10,000 guitar autographed by Joe Perry, & the vest Chuck Zito wore as his character Frankie Diamonds on "Son's of Anarchy"  and signed art piece of Vincent Curotola's character among other things and more exciting cast members are still to be announced.
Frank will be on the show discussing the upcoming project and sharing some highlights on his prolific acting career, and you just never know which other star's from the cast will be there too so Don't Miss it!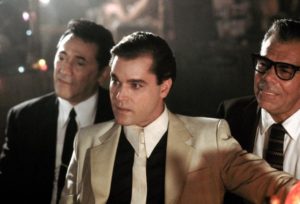 Join Amber Lynn- Rock-N-SeXXXy-Uncensored  this Thursday, July 23, on LATalkradio.com 7 Pm Pst/10 Pm Est Call Us Live 323 203 0815 and Join in the Fun! if you miss the show replay available download on Itunes & Sticher, check out our Blog at Rock-N-SeXXXy-Uncensored.com follow us on twitter.com/@RockNSeXXXyU, @AmberLynnMedia, @XXXAmberLynns