Rock'N'SeXXXy UnCensored celebrates a Happy Birthday to Amber Lynn and SOA Addict's Candace Kelly, music guest Anthony "Tiny Bubz"Biuso, "X- member's", Cadillac tramp's", formerly T.S.O.L., "The Dickie's", Hed Pe, "Rhino Bucket", Peter Gaudio actor, comedian, muscle and fitness champion, former Mr. New York City, currently starring in "Snitches", "Take It Back", "Murdered by the Mobb" Steve Mason "Take It Back", TIB executive producer's Rocco Gioia, Phil LoCastro, and more to this weeks RNSU.
 Amber Lynn Rock'N'SeXXXy-Uncensored has been working overtime taking the radio airwaves by storm each week with celebrity guests and co-hosts from the Adult, Mainstream,& Music world's even more exciting than the last and this Thursdays' RNSU show promises to be no exception.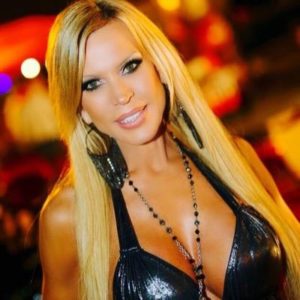 RNSU celebrates the birthday of RNSU host, Amber Lynn and she will be joined in shared celebration by SOA Addicts Candace Kelly kicking off a party weekend that will include a Birthday bash/ all-star jam at Amber's favorite haunt the Rainbow Bar/ Sunset that already has an A-list celeb's from both the mainstream world including the cast and costars from Amber's new TV series "Take It Back", and "Wise Guy's and Whack Job's", and the adult world RSVP'ing that is sure to make for some great moments. Also there will be an All-star jam session that will include Anthony "Tiny" Biuso formerly TSOL, Sean Mcnabb "Quiet Riot", Scott Warren DIO Deep Purple, Ira Black Attika 7 guitarist, and Rafael Moreira among others.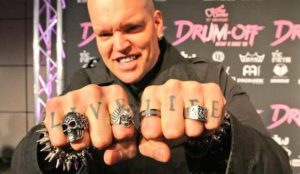 This week's music guest see's the return of RNSU favorite co-host and guest Anthony "Tiny" Biuso, currently playing drums with " X members","Cadillac Tramp's" and "G Tom Mac", – formerly played with "T.S.O.L", "The Dickie's", "Hed pe", and "Rhino Bucket".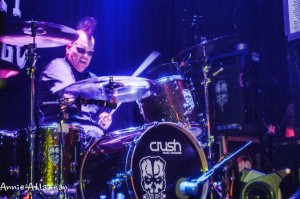 Anthony "Tiny Bubz" Biuso is a working musician who stay's positive and talks to people about the danger's of alcohol and drugs. A recovering former addict himself, now many year's clean and sober, who work's with several outreach programs to give back.
He has been in 8 motion pictures as an actor, stuntman and as a musician he has recorded over 40 albums as well as traveled to over 30 countries playing the drums. He also currently has his own comedy/ talk show with Sullen Tv (YouTube), "Tiny Talk's").

Then actor, comedian, muscle and fitness champion, former "Mr. New York City", Peter Gaudio,"Take It Back:", "Snitches", "A Bronx Tale" join's the show with red carpet highlight's from the recent east coast premiere of the "Take it Back" TV series, Gaudio play's underworld crime boss, Al Bonetelli in TIB which also star's Steve Mason as (the boss of the other family) who will also join the RNSU show tomorrow joined by the executive producer's Phil LoCastro, and Rocco Gioia to discuss Ep. 2 where Amber Lynn join's the show as the calculated, right arm confidante, to Al Bonnetelli, as Carla "Cash" Benjamin, the upcoming series successfully premiered last Monday to a such a sell out crowd a second theatre was filled to accommodate the throngs of fan's and guests who attended.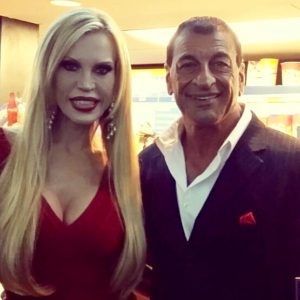 Fan's are encouraged to call in and join the Fun and Happy Birthday wishes at 323 203 0815 for your convenience here's a direct access link to the show; http://latalkradio.com/Amberlynn.php 
Join Amber Lynn- Rock-N-SeXXXy-Uncensored this Thursday September 3, on LATalkradio.com 7 Pm Pst/10 Pm Est Call Us Live 323 203 0815 and Join in the Fun! if you miss the show replay available download on I tunes & Sticher.com, check out our Blog at Rock-N-SeXXXy-Uncensored.com follow us on twitter.com/@RockNSeXXXyU, @AmberLynnMedia @XXXAmberLynns