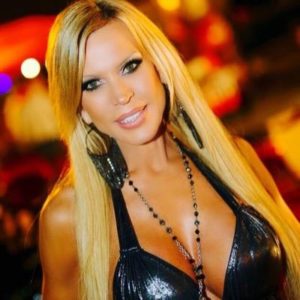 Amber Lynn Rock'N'SeXXXy UnCensored Welcomes special guests Legendary Cult Classic "Lost Boys" star Corey Feldman his band Truth Movement, solo "Lickety Splickety feat Kurupt",  Courtney Anne AKA ANGEL COURTNEY (DJAC), "Corey's 1st Angel" International Playboy model, actress, host of "Corey's Angel Talk", actress, model Angel Lynn, and FSC Director Eric Paul Leu, and FSC Spokesperson Mike Stabile on this weeks RNSU show.
Amber Lynn Rock'N'SeXXXy-Uncensored has been working overtime taking the radio airwaves by storm each week with celebrity guests and co-hosts from the Adult, Mainstream,& Music world even more exciting than the last and this Thursdays RNSU show promises to be no exception.
This Thursday on Rock'N'SeXXXy Uncensored with Amber Lynn, legendary cult classic "Lost Boys" star Corey Feldman returns, joined by internationally known, Playboy model, actress, celebrity DJAC, Courtney Anne, and model, actress Angel Lynn.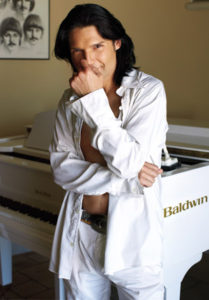 Who doesn't know Corey Feldman? the actor who began his career in everybody's livingrooms on McDonalds TV commercials, and hit series guest starring roles like" Mork & Mindy", "Alice"," Eight is Enough"," Bad News Bears". Going on to fact in over 80 feature films like "Friday the 13th a new beginning", "Goonies", "Gremlins", "Stand by me", "Burbs", and the cult classic "Lost Boys". Corey, has moved on with a successful music career with 4 albums and 5 soundtracks with his band, "The Truth Movement" on CFI Records.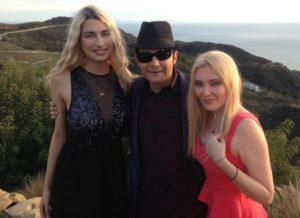 Courtney Anne AKA Angel Courtney (DJAC), International Playboy model, actress , music video vixen and host of "Corey's Angels Talk Live" with actor Corey Feldman. Courtney Anne originally from Canada is currently exploding on American soil in demand for top photographer's for Playboy, Sport's Illustrated, Maxim magazine's and more. She has also been swept up by actor Corey Feldman and titled "Corey's First Angel" appearing and costarring in several of his project's and music video's such as  MTV 's "Buzzworthy" for his song "Ascension Millenium", and "DUH" as well as co hosting and costarring along with him in "Corey's Angel's Talk Live". Her most recent incarnation's as "DJ to the Star's" includes James Franco, Jenny McCarthy,Scrillex and Donnie Wahlberg. Corey and the girls will be bringing RNSU listeners a sample of his newest upcoming solo by his band Truth Movement, "Lickity Splickity feat Kurupt", which is scheduled for spring release., the details of a birthday bash for Courtney Anne on Friday at Avalon nightclub Hollywood, attendees will be treated to some cool beats by Angel Courtney Anne DJAC and is sure to be attended by a flurry of Corey's Angel's and well as some Hollywood A-listers.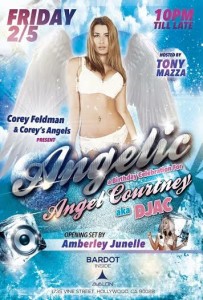 Then we will be joined by the new man in charge, FSC – Free Speech Coalition director, Eric Paul Leu,  LA" Mr Leather 2014″ and FSC spokesperson Mike Stabile, to discuss the upcoming  Cal OSHA hearing on Feb 18. In a call out to all actors and actresses of the adult entertainment industry, the FSC- Free Speech Coalition is offering to supply the flight fares for those willing to fly up and speak at the hearing. This will be the very last chance the performers have to speak out to oppose the proposed California regulations, which will require condoms, dental dams, gloves, eye wear and hazmat suits on all movie sets and the California tax payers to foot the bill to police this, so it is an extremely important issue for more than just the actors/performers of the adult movie industry but for all California tax payers  and any American who stands for free speech/ anti- censorship.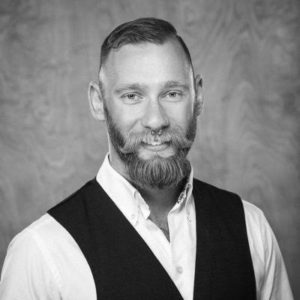 It's Fan Appreciation Day! again on RNSU and this mean's fan's who call in during the show will be treated to autographed memorabillia, swag and more.
Fan's are encouraged to call in and join the fun 323 203 0815.
JOIN AMBER LYNN ROCK'N'SEXXXY UNCENSORED
this Thursday, March 26  7pm PT/10pm ET on LATalkRadio.com and Stitcher.com. Visit the RNSU Blog at ROCK-N-SEXXXY-UNCENSORED.COM for guest updates, photos, news. If you miss the show, download it at iTunes. And please, follow us on  twitter @RockNSeXXXyU and @XXXAmberLynns