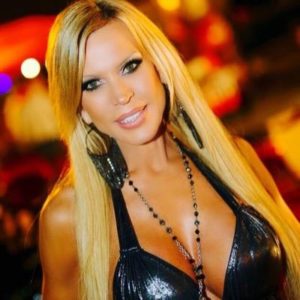 Amber Lynn Rock'N'SeXXXy UnCensored Welcomes, Comedian Bruce Jingles,  guitarist Ira K.Black "Westfield Massacre", Jack Giambanco "Friendship Lights" will join this weeks show.
 HOLLYWOOD, Calif – Amber Lynn Rock'N'SeXXXy-Uncensored has been working overtime taking the radio airwaves by storm each week with celebrity guests and co hosts from the Adult, Mainstream,& Music world even more exciting than the last and this Thursdays RNSU show promises to be no exception.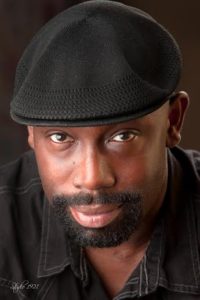 This Thursday on Rock'N'SeXXXy Uncensored, Laugh, Jam, and Spread the light of Friendship as Amber Lynn Welcomes comedian Bruce Jingles to the show. Born to be a showman his comedic brand blends the right amount of wit, impersonation and essential timing. Jingles expansive body of work has been showcased on ABC, VH1, FOX, NUVOTV, and two Shotime specials. He appeared in the 2008 dark comedy "Driving Bill Crazy" and has even appeared on TMZ. Check out his live comedy album "Bruce Jingles Comic".-I dare you not to piss your pants.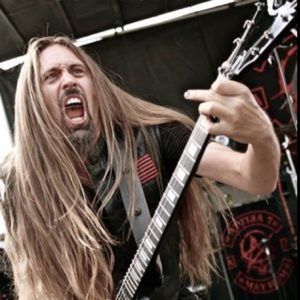 Next, as we feel a gush of wind the studio doors blow open as in bursts "Mr Metal" himself  guitarist Ira K. Black, these days he's been currently shredding for the heavy metal band "Westfield Massacre", and he just returned from tour with "Sevendust" who's debut record released at #3 on Itunes Metal chart. He'll be on the show announcing next Tuesday night 7/12 "Ultimate Jam Night" celebrates week 69 at the Whiskey Gogo Sunset bringing debauchery, sexxxyness, super hot songs and artists. In fact RNSU host Amber Lynn will make a special stage appearance with an amazing giveaway some lucky winner will never forget. Ultimate Jam Night notoriously boasts a VIP list of rock and metals greatest legends, to hear who's gonna be playing this Tuesday tune in to the show.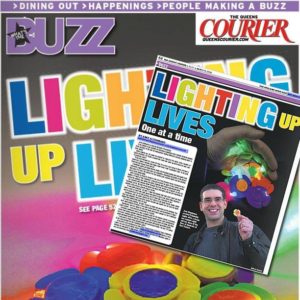 Then to top off all this awesomeness Jack Giambanco from "Friendship Lights" joins the show bringing with him everywhere he goes his powerful messages of friendship, love and fullfilled dreams. It has been said that dreams do come true for those who believe in "Friendship Lights". Jack has amassed a huge following since his vision began in NYC and has quickly caught on like wildfire, gathering public support from all over and tons of publicity. Each Friendship Light is handmade by Jack himself and holds the special magical light that the bearer makes a wish upon, when the light goes out your wishes will come true. "It all began with a dream" say's Jack, and has quickly been spreading across the lands, and this week he will join Rock'N'SeXXXyU.
Fans who call in during the show will be treated to autographed memorabillia, swag and are encouraged to call in and join the fun 323 203 0815.
JOIN AMBER LYNN ROCK'N'SEXXXY UNCENSOREDthis Thursday, JULY 7,  7pm PT/10pm ET on LATalkRadio.com and Stitcher.com. Visit the RNSU Blog at ROCK-N-SEXXXY-UNCENSORED.COM for guest updates, photos, news. If you miss the show, download it at iTunes. And please, follow us on  twitter @RockNSeXXXyU and @XXXAmberLynns