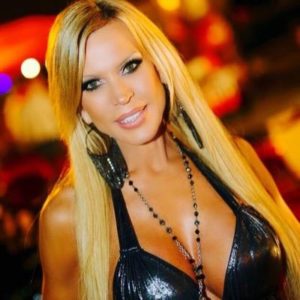 Amber Lynn Rock'N'SeXXXy UnCensored Welcomes, Comedian, Actress Tania Estrada Marilyn Manson's "Metestophiles of Los Angeles", and Guitarist Monte Pittman, (Madonna), (Prong), "The Power Of Three", new album "Inverted Grasp Of Balance" on this weeks show.
HOLLYWOOD, Calif – Amber Lynn Rock'N'SeXXXy-Uncensored has been working overtime taking the radio airwaves by storm each week with celebrity guests and co hosts from the Adult, Mainstream,& Music world even more exciting than the last and this Thursdays RNSU show promises to be no exception.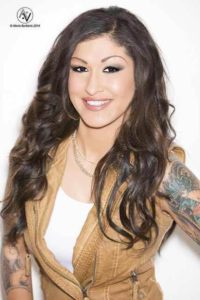 This Thursday Amber Lynn on Rock'N'SeXXXy Uncensored returns to the airwaves with another exxxciting episode as back by popular demand as guest, cohost comedian, actress Tania Estrada returns, aside from her fast growing popularity traveling the country with her stand-up act, she can be seen featured in Marilyn Manson's "Metestophiles of Los Angeles" music video. She is appearing this Thursday night after RNSU at Flapper's comedy club in Burbank, California.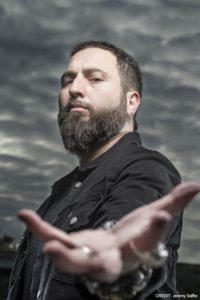 RNSU is proud to present this weeks very special music guest; There are great guitarists, songwriter's, and vocalists, guitarist Monte Pittman is one of the elite few who can truly claim all three. To assert that Pittman has a storied career is a supreme understatement, his resume includes an ongoing and fruitfull collaboration with multi platinum selling artist "Queen of Pop" Madonna, recording and touring with her for over 15 years. Then there's his first band Myra Mains, and his stint in the metal behemouth "Prong". As a solo artist his first release with metal blade records, "The Power Of Three", He has also appeared in the documentary " Who the fuck is Arthur Fogel", This Thursday night he will be live on RNSU discussing his fourth and newest album release, "Inverted Grasp Of Balance" available September 23 worldwide, and speaking of world wide, he will be taking calls from fans and listeners from our worldwide fan base during the interview, he will also be discussing career highlights, and most importantly MUSIC AND METAL! listener's will get to hear a taste off the new album, "Pride Comes Before The Fall" said to be his hardest release yet.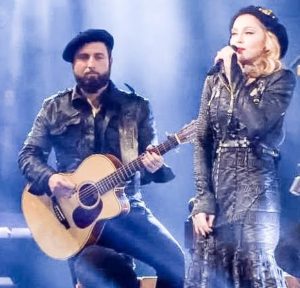 Fans are encouraged to call in and join the fun 323 203 0815.
JOIN AMBER LYNN ROCK'N'SEXXXY UNCENSORED this Thursday, Sept. 1,  7pm PT/10pm ET on LATalkRadio.com and Stitcher.com. Visit the RNSU Blog at ROCK-N-SEXXXY-UNCENSORED.COM for guest updates, photos, news. If you miss the show, download it at iTunes. And please, follow us on  twitter @RockNSeXXXyU and @XXXAmberLynns