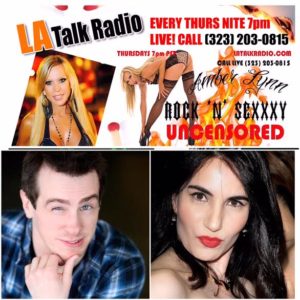 Amber Lynn Rock'N'SeXXXy UnCensored Welcomes, Award Winning Actress, Fashion Icon, Vida Ghaffari, host of "So Very Vida" , appearing in Thomas J. Churchill's new movie "Nations Fire"and Comedic Actor, Political Comedian James Russell stars in 476 AD and 'The Idaho Boy's" to this weeks show
HOLLYWOOD, Calif – Amber Lynn Rock'N'SeXXXy-Uncensored has been working overtime taking the radio airwaves by storm each week with celebrity guests and co hosts from the Adult, Mainstream,& Music world even more exciting than the last and this Thursdays RNSU show promises to be no exception.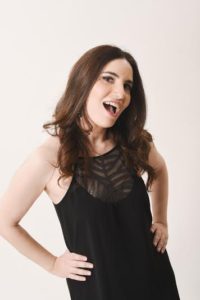 This Thursday on Rock'N'Sexxy Uncensored Amber Lynn welcomes special guests, the return of award winning actress, journalist and fashion icon Vida Ghaffari.host of her very own, wildly popular fashion blog "So Very Vida", she has worked as a red carpet correspondent and has interviewed many celebs ranginig from Oscar nominees and winners to Grammy winners. This comedic powerhouse is best known  for her appearances on television comedies 'Mind of Mencia" on Comedy Central, Jimmy Kimmel Live, and Fox's "The Mindy Project".She just completed a compelling supporting role in Thomas J. Churchills "Nations Fire" alongside 2 time Oscar nominee Bruce Dern, Gil Bellows, Lauren Landon, and (former RNSU co-host) actress Kristen Renton (Son's Of Anarchy) Additionally she can be seen in Gregory Hatanakas film "Holy Terror", and "Hybristophilia" with Quinton Aaron.Ever the fashionista she can be seen gracing the covers and pages of noted fashion magazines such as "FVM Global""Shine on Hollywood" and "First Class" magazine.She also has 8 brand new projects in pre- production she will be dishing about with host Amber Lynn.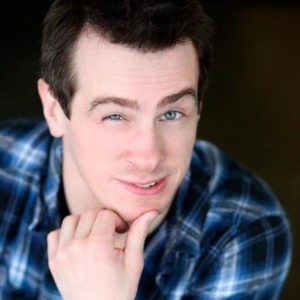 Also, joining the show this Thursday will be break out actor and political comedian James Russell, he currently stars in the feature film 476 AD and co-stars in "The Idaho Boys" webseries James once worked with Tom Cruise (In a retaurant) he will be dishing about on the show as well.
Lots of fun and laughs in store this week, fvans who call in during the show will be treated to autographed memorabillia, swag and are encouraged to call in and join the fun 323 203 0815.
JOIN AMBER LYNN ROCK'N'SEXXXY UNCENSORED
this Thursday, MAY 25  7pm PT/10pm ET on LATalkRadio.com and Stitcher.com. Visit the RNSU Blog at ROCK-N-SEXXXY-UNCENSORED.COM for guest updates, photos, news. If you miss the show, download it at iTunes. And please, follow us on  twitter @RockNSeXXXyU and @XXXAmberLynns