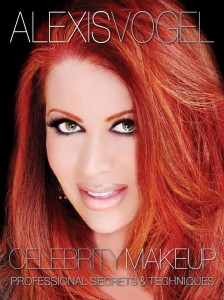 Amber Lynn Rock'N'SeXXXy UnCensored Welcomes from the pages of Playboy magazine, Playboy model turned World Renown Star Celebrity Make Up Artist, Alexis Vogel, and Award Winning Playwright, Poet, Film and Television Screenwriter Richard Vetere this week.
SHERMAN OAKS, Calif – Amber Lynn Rock'N'SeXXXy-Uncensored has been working overtime taking the radio airwaves by storm each week with celebrity guests and co-hosts from the Adult, Mainstream,& Music world's even more exciting than the last and this Thursdays' RNSU show promises to be no exception.
This week Amber Lynn Rock'N'SeXXXy Uncensored welcomes renown Star Celebrity Makeup artist, Playboy model, Entrepreneur Alexis Vogel; possessed with a gorgeous trademark mane of red hair, very dramatic perfectly made up looks, and a fun-loving personality she could have easily been as famous as a celebrity as her many A-list clients sitting in her chair today. Herself having posed in 1979 at the age of 21 for the Playboy magazine pictorial "Father Knows Best", photographed by her own Father Ron Vogel a well-known photographer of the era. Studying at the world renown Joe Blasco Academy,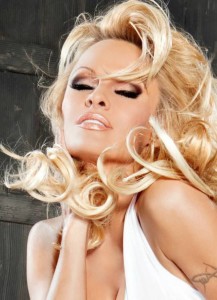 " she is now considered one of the most famous Star Celebrity Makeup Artist in the world! Traveling all over the universe with some of the biggest artists of yesterday & today-Today's hottest celebrities call upon Alexis to create their unforgettable looks. For the past several decades, Alexis has been doing makeup for television, movies, videos, magazines, billboards, and more. She has worked on countless stars and celebrities, from the top super models to the most famous and glamorous of actors and actresses"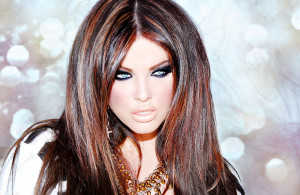 Starting out doing makeup for her father's movie box cover's as they were referred to back then, let's just say she has come a long way baby, she has done makeup design and created signature looks almost as famous as the celebrities wearing them for people like Pamela Anderson, the late Anna Nicole Smith, Carmen Electra, Joanie Laurer "Chyna" and many others, for shows like Baywatch, Barbwire, Guess and countless magazine cover's, and centerfolds for Playboy magazine and many more. Turning herself into one of the most acclaimed, respected and sought out makeup artists, she then went on to create and design her own signature line of high-quality professional makeup named appropriately Alexis Vogel cosmetics or AV, that includes step by step tutorials so you can actually create the looks she made famous. Alexis, affectionately known as "Lexi" to many is an artist, entrepreneur and an amazing inspiration to women far and wide, who has left her 'beauty" mark on the faces and hearts of all those who have the chance to work with her. She will be on the show sharing amazing stories from her makeup chair, her prolific career as well as makeup tips on how to get the AV look and the brand.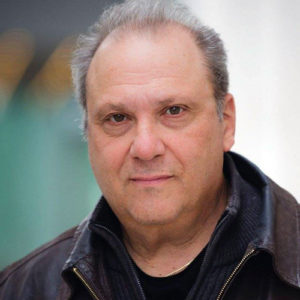 also joining the show award winning "cult followed" American playwright, poet, film and television writer Richard Vetere; as a struggling poet putting himself through college in the late 70's he was hired by Bill Lustig to write adult movie scripts, creating "The Violation Of Claudia", which starred legendary adult stars Jamie Gillis and Sharon Mitchell and "Hot Honey" under the name Travis Webb. Then moving on to become known regionally and internationally, for his Off-Broadway productions, "The Engagement", "Couple a Bimbos Sitting Around Talking", "Gangster Apparel", "Caravaggio" and "One shot One Kill".
Among his many other accomplishments his Off-Broadway production, "The Marriage Fool" was made into a CBS Movie, starring Walter Matthau, Carol Burnett, and John Stamos and his novel "The Third Miracle" was made into a film by Francis Ford Coppola, starring Ed Harris and Ann Heche. His current works, he wrote and will direct the upcoming feature film, "The Hipster Zombie Apocolypse" created with producer/ actor Paul Nielsen, they will be holding a reading to an expected packed house of cult follower's in NYC on Monday night November 16 at the Theater for the New City. He also has a new novel recently out, "The Writer's After Life", that garnered rave reviews by publisher's weekly, he will be discussing on the show.
Fan's are encouraged to call in and join the Fun  at 323 203 0815 for your convenience here's a direct access link to the show;  http://latalkradio.com/Amberlynn.php 
Join Amber Lynn- Rock-N-SeXXXy-Uncensored this Thursday, October 22, on LATalkradio.com 7 Pm Pst/10 Pm Est Call Us Live 323 203 0815 and Join in the Fun! if you miss the show replay available download on Itunes & Sticher.com, check out our Blog at Rock-N-SeXXXy-Uncensored.com follow us on twitter.com/@RockNSeXXXyU, @AmberLynnMedia @XXXAmberLynns