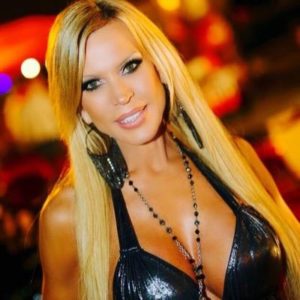 Amber Lynn Rock'N'SeXXXy Uncensored Welcomes, Todd Wolfe- "The Todd Wolfe Band", Sheryl Crowe's former lead guitarist now solo, and mobster actor Lillo Brancato Jr., "A Bronx Tale" (Robert Deniro), HBO's "The Soprano's" and more this week.
Amber Lynn Rock'N'SeXXXy-Uncensored has been working overtime taking the radio airwaves by storm each week with celebrity guests and co-hosts from the Adult, Mainstream,& Music world's even more exciting than the last and this Thursdays' RNSU show promises to be no exception.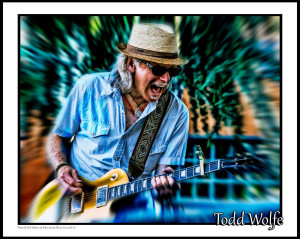 This week Amber Lynn Rock'N'SeXXXy Uncensored, Welcomes, as music guest; Todd Wolfe- whom you may know for his work as Sheryl Crowe's longtime lead guitarist, he has also worked with Carla Olson ( The Textones), and Leslie West ( Mountain). Todd has his song's covered by amazing artists as diverse as Stevie Nick's, and country star Faith Hill.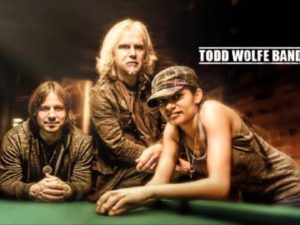 Sheryl Crowe has said; "Todd is one of the greatest guitarists I've ever played with". Now as a Solo artist: The Todd Wolfe band recall the day's when rock music was a melting pot of Rock'N'Roll, Blues, Country, R&B and jam's which give TWB a Blues-adelic reminiscent of the best RNR bands of the 60's. Todd's ninth album, "Long Road Back" was released this last spring in Europe and the UK and fall in North America. The band has just returned from 10 weeks of touring Japan and Europe and Todd will be joining RNSU host Amber Lynn live in the studio this Thurs.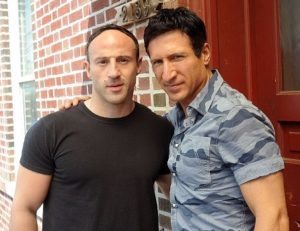 Then, mobster actor Lillo Brancato Jr. joins the show, (pictured above with co-star William Demeo) known for his portrayal as Calogero Anello in Robert Deniro's 1993 directorial debut, "A Bronx Tale", He also played a young mobster called Matthew Bevilaqua on HBO's hit TV series "The Soprano's", and has also appeared in "Crimson Tide" (1995), "Enemy of the State" (1998), "Provocateur", "Renaissance Man", and more recently "Saturday Morning", "Downtown", and "Monster's of Mulberry Street" (2014). Aside from his acting work Brancato is a former addict who after being released from doing time in prison following the highly publicized fatal shooting of an officer during a burglary,clean and sober he now does reach out to kid's speaking about drugs and addiction, and the path he took to recover his life and get his career back. We are excited to see what projects  he's working on currently.
And if anyone happened to check out the NY Daily News article, Amber Lynn Exposed this last week, it ran a featured profile story on Rock'N'SeXXXyU host Amber Lynn, or Wednesdays AVN story Amber Lynn looks to mainstream with multiple projects, then you've already heard she has some very exciting mainstream movie and television projects in the works and some very big breaking announcements of her own to share, so don't miss the show.
Fan's are encouraged to call in and join the Fun  at 323 203 0815 for your convenience here's a direct access link to the show;  http://latalkradio.com/Amberlynn.php 
Join Amber Lynn- Rock-N-SeXXXy-Uncensored this Thursday, December 3, on LATalkradio.com 7 Pm Pst/10 Pm Est Call Us Live 323 203 0815 and Join in the Fun! if you miss the show replay available download on Itunes & Sticher.com, check out our Blog at Rock-N-SeXXXy-Uncensored.com follow us on twitter.com/@RockNSeXXXyU, @AmberLynnMedia @XXXAmberLynns