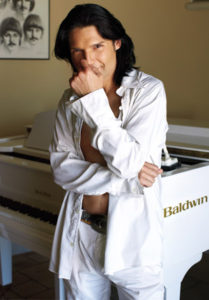 Amber Lynn Rock'N'SeXXXy UnCensored Welcome's actor- singer Corey Feldman, Happy Birthday! "ABC's Celebrity Wife Swap", "Stand by Me", "Goonie's", "Lost Boy's", "Ascension Millenium", and "Corey's Angel's" featuring "First Angel" Courtney Ann DJAC, Angel Lyn, Angel Kathy and more to this weeks RNSU
Amber Lynn Rock'N'SeXXXyU Welcome's actor -singer Corey Feldman, ABC'S "Celebrity Wife Swap", "Stand by Me", "Goonie's" , "Lost Boy's", "Ascension Millenium", along with "Corey's Angel's", featuring First Angel Courtney Ann DJAC, Angel Lyn, Angel Kathy, and more to this week's RNSU.
 SHERMAN OAKS, Calif – Amber Lynn Rock'N'SeXXXy-Uncensored has been working overtime taking the radio airwaves by storm each week with celebrity guests and co-hosts from the Adult, Mainstream,& Music world's even more exciting than the last and this Thursdays' RNSU show promises to be no exception.
RNSU Welcomes Corey Feldman and his world re-known "Corey's Angel's". Corey Feldman is an actor and singer who is known for his roles in numerous Iconic movies such as "Stand By Me", "Goonie's", "Lost Boy's", and more. He has come a long way from child actor, now a successful musician as well, he also runs an all- female artist management group he calls "Corey's Angel's", a group of top talent female artists, Courtney Ann Mitchell, Kathy Thrower, and Lyn Mc Arthur to name a few. Feldman hand pick's his angel's based on a triple threat of talent, look's, and heart, and to be bestowed a halo status candidates are required to possess all of these trait's. He not only runs their careers, he manages their entire live's down to exercise and diet.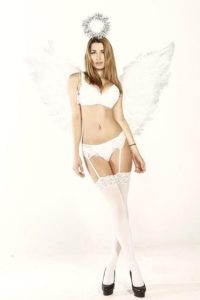 They are a wild bunch, Corey and the Angel's enjoy late night's, frequently hosted parties at the "Feld Mansion" and wife swapping- yes you heard it right.
Not only is Corey currently enjoying the success of his latest musical endeavor which is without a doubt his most ambitious, his newest album "Angelic To The Core", released on Feldman's own record label CIFI, which feature's Corey's first angel Playboy model, D.J. Courtney Anne Mitchell as vocals on the DUH! track, meaning (Down with the Halo)as well as other top artists Doc Ice, Kaya Jones, Fred Durst, and the Iconic Snoop Dog and more, it includes his biggest Hit song to date "Ascension Millenium", which the video has been viewed by millions Via MTV. He and his gorgeous band of Angels are set for a 2015 world tour and are currently appearing on ABC's "Celebrity Wife Swap's" season 4 Episode 11. All this exciting action culminates this Saturday night at Corey's 22nd BDay Bash and roaring 20's lingerie party hosted by the star himself and of course his "ANGEL'S". Corey Feldman, Angel Courtney Ann DJAC and the rest of the Angels will all be LIVE on RNSU this Thursday with host Amber Lynn.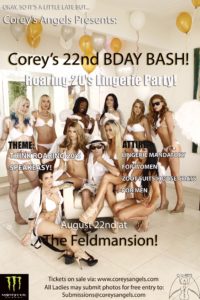 And Don't Forget RNSU host Amber Lynn on Aug 31 8PM EST the premier of the new TV series  called "Take It Back" which she has a role  playing Carla "Cash" Benjamin confidante to underworld crime boss AL Bonatello played by the series lead actor Peter Gaudio,( "A Bronx Tale"),( "Snitche's") will be held at the Glen Cove Cinema 5, School St. Glen Cove Long Island. There will a red- carpet cast meet and greet and after party at "Bar Frites" the hottest nite spot on the Gold Coast of Long Island so mark your calenders.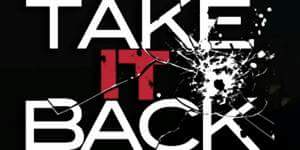 Fan's are encouraged to call in and join the Fun at 323 203 0815 for your convenience here's a direct access link to the show; http://latalkradio.com/Amberlynn.php 
Join Amber Lynn- Rock-N-SeXXXy-Uncensored this Thursday, August 19, on LATalkradio.com 7 Pm Pst/10 Pm Est Call Us Live 323 203 0815 and Join in the Fun! if you miss the show replay available download on Itunes & Sticher, check out our Blog at Rock-N-SeXXXy-Uncensored.com follow us on twitter.com/@RockNSeXXXyU, @AmberLynnMedia @XXXAmberLynns