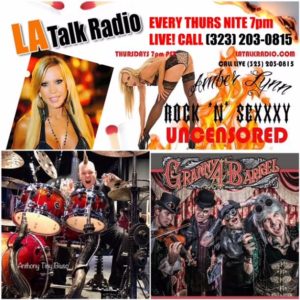 Amber Lynn Rock'N'SeXXXy UnCensored, Welcomes back as guest cohost Anthony Tiny "Bubz" Biuso – "DVF","TSOL", "(Hed)Pe" and now "Granny 4 Barrell", actor Peter Gaudio joins the cast of the new TV pilot "The Neighborhood", and Amber Lynn launches new online fan store on this weeks RNSU
 HOLLYWOOD, Calif – Amber Lynn Rock'N'SeXXXy-Uncensored has been working overtime taking the radio airwaves by storm each week with celebrity guests and cohosts from the Adult, Mainstream,& Music world even more exciting than the last and this Thursdays RNSU show promises to be no exception.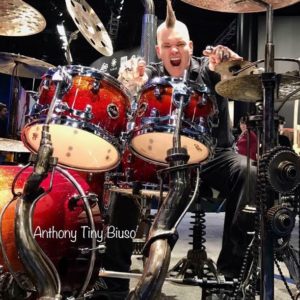 This Thursday on Rock'N'SeXXXy Uncensored with Amber Lynn, sitting in as guest cohost our "favorite" guy Anthony Tiny "Bubz" Biuso former drummer for "TSOL" legendary punk rock band, (HeD)Pe, Ex " Misfits" guitarist "Doyle" Von Frakenstein", "Cadillac Tramps" and others, host of his own show "Tiny Talk" will be back on the show discussing his newest gig with "Granny 4 Barrell" currently in the studio putting the finishing touches on a new album soon to be released. He also launched a brand new fully equiped studio in North Hollywood, California "The Boom Room" specializing in recording and coaching drums, vocals and performance.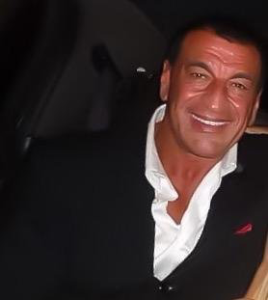 Then there's a new mobbed up TV series pilot called "The Neighborhood" coming to town produced and directed by William Demeo (A Bronx Tale) (Back In The Day) (Gotti) and this week actor Peter Gaudio (Cruise), (A Bronx Tale) (Gotti) who has a co- starrring role in the project along with William Demeo and an all star cast will be on the show talking about it.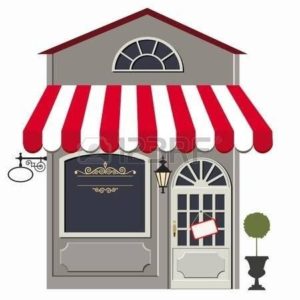 RNSU host Amber Lynn announces she has a brand new online store just opened, she has partnered with My Porn Boutique where her fans will be able to purchase parts of the legendary Ms. Amber Lynn they have only dreamed about til now check it out at: mypornboutique.com/amber-lynn.html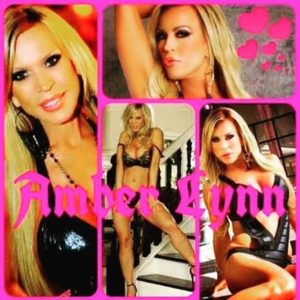 Fan's are encouraged to call in and join the fun 323 203 0815.
JOIN AMBER LYNN ROCK'N'SEXXXY UNCENSORED this Thursday, May 11, 2017  7pm PT/10pm ET on LATalkRadio.com and Stitcher.com. Visit the RNSU Blog at ROCK-N-SEXXXY-UNCENSORED.COM for guest updates, photos, news. If you miss the show, download it at iTunes. And please, follow us on  twitter @RockNSeXXXyU @XXXAmberLynns