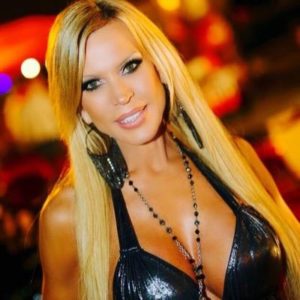 Amber Lynn Rock'N'SeXXXy UnCensored and guest co-host comedian Tanya Estrada, Welcomes Actor Vincent Pastore, HBO's "The Soprano's", "Big Pussy and the Gangster Squad", and introducing actress Andreas Costas Limas, this weeks show
Amber Lynn Rock'N'SeXXXy-Uncensored has been working overtime taking the radio airwaves by storm each week with celebrity guests and cohosts from the Adult, Mainstream,& Music world even more exciting than the last and this Thursdays RNSU show promises to be no exception.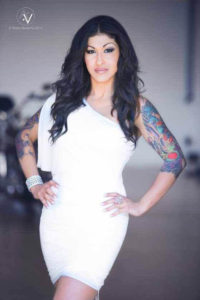 This Thursday on Rock'N'SeXXXy Uncensored with Amber Lynn, comedian Tanya Estrada is back as guest co-host, aside from her fast growing popularity for her stand up act, touring with "Last Comic" standings Adam Richmond, she can also be seen in Marilyn Manson's latest music video "Metestopheles of Los Angeles" she will join host Amber Lynn in welcoming this weeks special guests: Australian/ Brazilian actress Andreas Costas Limas, she has made a name for herself as the cutting edge lead Sopheila in, "Welcome to the Lucky Country" written and directed by award winning documentarian Peter Hegedus, she is currently in Los Angeles, and just completed working on the new music video with Daniel Bambaata Marley, (Bob Marley's Grandson). She will be live in the studio talking about her new projec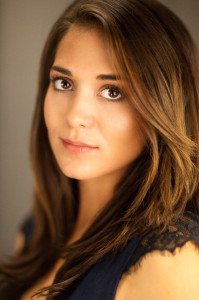 RNSU is proud to welcome actor of stage and screen, and musician Vincent Pastore, known for role as "Big Pussy" on the Emmy award winning hit HBO series, "The Soprano's", right arm guy to the series lead Tony Soprano, which earned him a SAG award. After leaving "The Soprano's" he continued his film and TV work appearing on "Law and Order", "Queen Supreme", "The Practice", as well as a reoccurring role on the daytime soap opera, "One Life to Live".
His distinguished roster of acting performances not limited to drama and gangster roles, he has also appeared in the comedic mafia film, "The Family", with Robert Deniro, and Dianna Agron, and more currently appears in the 624 Productions comedy "Who's Jenna…?" starring Tracey Birdsall, Bill Sorvino, Joseph D'Onofrio, and guest starring RNSU host Amber Lynn.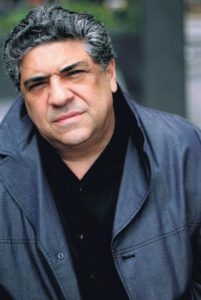 Vinny Pastore, besides his film and television roles, his theater appearances include, CHICAGO, "Bullets Over Broadway" the musical written by Woody Allen, in the role of Nick the gangster, and "Wild Children" which he wrote and produced himself, "Queen for a Day", and "Marlon Brando Sat Right Here",and others. He also plays in his own band "Big Pussy and the Gangster Squad".
His most notable charity work includes support for "Light of Day", Wounded Warriors", "Self Help Africa", "WHY for Hunger", and "Lust Garden". working along with Donald Trump, Steven Baldwin, and Bruce Springsteen.
RNSU is honored to have him as our guest on the show this Thursday, with host Amber Lynn, comedian Tania Estrada and  acress Andreas Costas Limas.
Fan's who call in during the show will be treated to autographed memorabillia, swag and are encouraged to call in and join the fun 323 203 0815.
​​​
JOIN AMBER LYNN ROCK'N'SEXXXY UNCENSOREDthis Thursday, March 3,  7pm PT/10pm ET on LATalkRadio.com and Stitcher.com. Visit the RNSU Blog at ROCK-N-SEXXXY-UNCENSORED.COM for guest updates, photos, news. If you miss the show, download it at iTunes. And please, follow us on  twitter @RockNSeXXXyU and @XXXAmberLynns