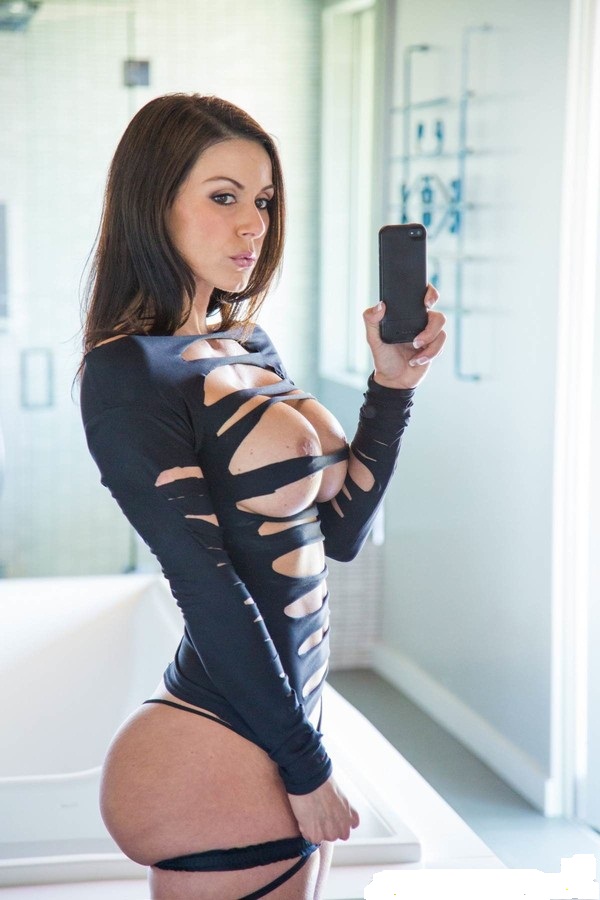 Kendra Lust is that perfect combination of the nice lady that lives next door and the nasty dirty girl that wears short skirts with no panties – all the better to see her magnificent ass. An unbelievably spectacular ass – which is why we can't believe she hasn't done anal on camera yet. Anyway, that was one of many things we learned about Kendra on Thursday night.
Amber Lynn and Tiny Biuso were in-studio when the Lust Army invasion started. Online, Kendra has a loyal following that RTed our tweets about her appearance on the show, and once she was on the phone, the board lit up with eager fans. Our No. 1 fan, Ali from Dubai called in to shower Kendra with compliments and praise, very well-deserved.
Amber is a huge fan of Kendra's, officially declaring her the next BIG thing. And Kendra has gained a lot of premium exposure , for someone who has been in the industry only since 2012. She's beloved by fans and colleagues alike. Like most successful performers, Kendra loves what she does; her previous employment was as a nurse (like Nina Hartley).
Kendra also is beginning to feature dance, so she and Amber had a lot to chat about. Back injuries have kept Amber from the rigorous schedule of a feature dancer; she was one of the first adult performers to leverage exotic dancing into a substantial revenue stream. Kendra is currently scheduled for appearances on the East Coast.
It's really great to have a guy's viewpoint on the show, and Tiny was in rare form Thursday. He would like a job dreaming up titles for XXX movies. For Kendra's first anal title, he suggested "Push, Push In the Tush." And, always the consummate professional, he viewed several of Kendra's scenes for background. Tiny agrees; Kendra's ass is heavenly, though she's a devilish girl.
NEXT TIME, we're getting Kendra & Amber in the studio (with no panties, of course), and we'll get Tiny to direct his first scene and shoot it all on iPhone. How many of you would like to see that??? NO anal, though, because anal is special!
Kendra was so wonderful, we can't wait to have her on again and Tiny is awesome-sauce, too. Special thanks to him for subbing at the last minute. Everyone on the show also hopes that Erica McLean's horse is better; we missed her very much on Thursday. If you missed it, LISTEN to the show right here.