And now she's on Rock'N'SeXXXy UnCensored THIS THURSDAY NIGHT!! She's SO excited and SO are we. This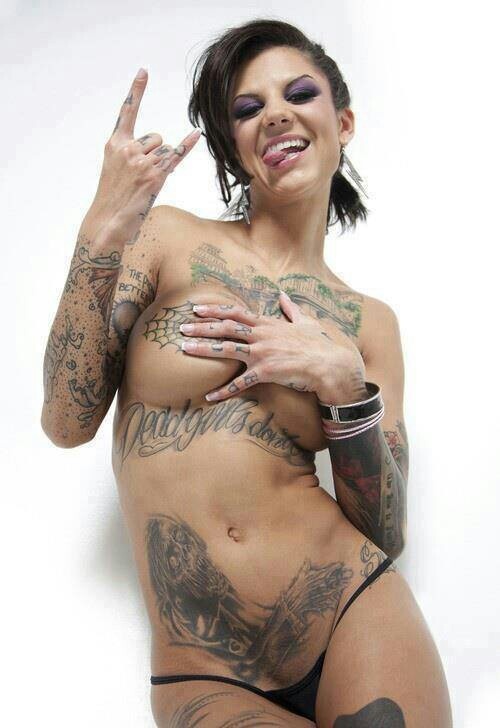 year's recipient of the Best Female Performer Award at the AVNs in January, Bonnie Rotten is wickedly tatted and every time you see her on Facebook, she's up to something crazy like zip-lining or skydiving or whatever. This unlikely porn princess has taken the business by storm, and her name is Hurricane Bonnie.
Miss Rotten is rock'n that body, too – from top to bottom, it's obvious that Bonnie's been working on her fitness. We want to know about those old school tats – did she get them in prison? What kind of ice cream does she like? And what's going on behind that mysterious smile??? Her Cheshire Cat grin betrays stories of the porn star life that would make mere civilians tremble with fear (and fantasy).
So, don't miss the chance to hear and even talk to one of the hottest porn stars on the planet right now.
Bonnie will join us Thursday night, 7pm PT/10pm ET on LATalkRadio.com and Stitcher.com. CALL US when the show is on LIVE at 323-203-0815. Visit the RNSU Blog for guest updates, photos, news. If you miss the show, download it at iTunes. And please, follow us on Twitter @RockNSeXXXyU and Facebook.