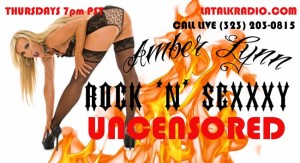 Amber Lynn Rock'N'SeXXXy UnCensored & cohost  Kristen Renton, Welcome to This Week's RNSU Show- International Multiplatinum recording artist, CeCe Peniston known for her signature single "Finally" one of the biggest selling dance singles in history, sold 3 Million with Multi Award Winning Punk Porno Princess- Joanna Angel creator and star of "Burning Angel Empire:, also on board TV film actor Travis Aaron Wade star of the newly premiered WB TV series' "Supernatural", "The Forger"and "Criminal Activities"
Amber Lynn's New Resident Cohost  Kristen Renton who is known for her role she plays as porn star Ima Tite on the popular FX Tv show "Sons of Anarchy," returns as cohost this week to
 RNSU  to Join Amber Lynn Live in the studio with special featured guests; CeCe Peniston International multiplatinum recording arist, known for her signature song "Finally", one of the biggest selling dance singles in history sold 3 million, her newest  2014 release "Nothing can stop me now", with Multi Award Winning Punk Porno Princess, founder & star of the "Burning Angel Empire" and TV film Actor Travis Aaron Wade, WBTV;'s "SuperNatural", "The Forger"," Criminal Activities" and more
  SHERMAN OAKS, Calif – Amber Lynn Rock'N'SeXXXy-Uncensored has been working overtime taking the radio airwaves by storm each week with celebrity guests and cohosts from the Adult, Mainstream,& Music world even more exciting than the last and this Thursdays' RNSU show promises to be no exception
FX TV's "Son's of Anarchy' star Kristen Renton is back as cohost and Joins Amber Lynn in welcoming to this weeks RNSU broadcast International multi platinum recording artist CeCe Peniston. one of the most successful dance club artists in History, known for her signature song "Finally" aslo one of the biggest dance singles in history, sold 3 million copies, RNSU will be featuring her newest release "Nothing can stop me now", also Multi Award Winning Punk Porno Alt Princess, owner, creator of "Burning Angel Empire", Joanna Angel, and actor, Travis Aaron Wade, recently featured in the newly premiered WB TV Series "Supernatural", ,"The Forger", Criminal Activities"
"We are Very Excited about our show guest line up for this Thursday night on Rock'N'SeXXXy Uncensored, "It is truly an honor to be graced once again with a legend of the music world!- International multi platinum, recording artist, singer , songwriter Ce Ce Peniston is one of the most successful dance club artists in History according to U.S. Billboard Hot Dance/Music/Club. Her signature song"Finally" became one of the biggest dance singles ever selling 3 Million copies, her newest release"Nothing can stop me now" released in July 2014.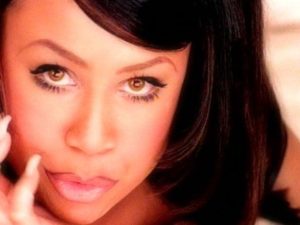 Also joining the Rock-N-SeXXXy- Uncensored Cast Live in the LATalkRadio Studio -"We are so very excited to have fresh off Amber's "Cinema Wasteland" adventure where she brought back the best souveneer the show had to offer,Joanna Angel- Has stormed both Mainstream and adult media pioneering a new species of erotica known as ALT Porn with her  namesake company "Burning Angel Empire", revered for popularizing alternative style. As the star of many of Burning Angels movies as well as the spokeswoman and owner, Joanna has also appeared on Major men's magazine's including, AVN, Club, Hustler, Picture, Adam film World and been featured on Fox TV News, Playboy TV, Fuse TV, 64, & KROQ. named by the New york Post as one of the TOP 25 Sexiest New Yorkers.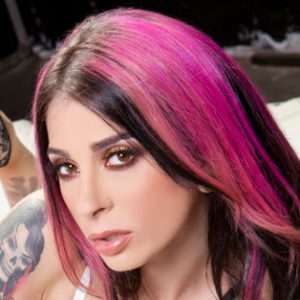 and as if that wasn't enough – also onboard the good ship RNSU film and television actor Travis Aaron Wade- recently featured in the newly premiered WB TV Series "Supernatural", , and "The Forger" costarring with John Travoltra, and "Criminal Activities' with John Travoltra again, he has also appeared in" Living Among Us", "The Condor", 14497, and many TV shows.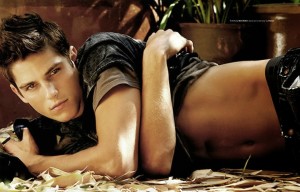 Kristen's reccurring role of porn star Ima Tite has made her popular with SAMCRO fans. Soap opera fans remember her from her role as Morgan Hollingsworth on NBC's "Days of Our Lives."  Other television work includes appearances on "The OC," "The Glades," "Arrested Development," "CSI NY" and "CSI Miami," to name just a few. and Amber Lynn, well after 30 years in the adult business and over 350 popular  movies, and 200 magazines and Feature dancing all across the US and Canada everyone knows Amber Lynn!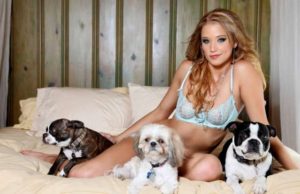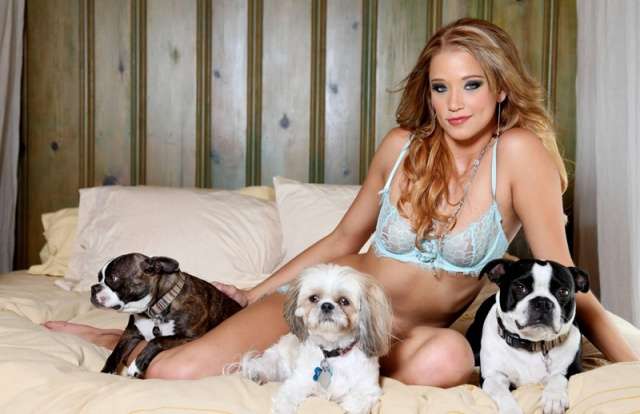 JOIN AMBER LYNN ROCK'N'SEXXXY UNCENSORED
this Thursday,October 9 at 7pm PT/10pm ET on LATalkRadio.com and Stitcher.com. Visit the RNSU Blog for guest updates, photos, news and sponsorship information at Rock-N-SeXXXy-Uncensored.com follow us Twitter/ @RockNSeXXXyU Amber Lynn/@XXXAmberLynns
Listen to Ce Ce's newest single here:
Lyric video is up. Now nothing is stopping you from singing along 😉 https://www.youtube.com/watch?v=71wByMqje5o … http://fb.me/3w7BqED8l