Natural beauties like Tera Patrick are rare and delicate like an exotic flower. A beauty that blooms in front of the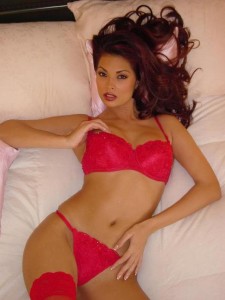 camera and makes a career out of being a sex symbol deserves the recognition of her peers and the public. This Thursday, Miss Tera is LIVE to talk to Rock'N'SeXXXy about her induction into the X-Rated Critics Organization Hall of Fame. She will join the ranks of the legendary on April 16, at the awards presentation, which will take place at OHM Nightclub in the Hollywood & Highlands Center, in Hollywood, CA.
Since stepping back from movie work, Tera has bloomed in many other areas – burlesque, cosplay, motherhood – so we want to hear what are her most recent projects. Amber and Tera will recall for listeners what it's like to be porn queens, how the business has changed over the years – and MOST IMPORTANT – what they will be WEARING to the XRCOs!
Don't miss this opportunity to talk to one of the most beautiful women in the world (according to FHM and other men's magazines) – call us Thursday night at 7pm PT at 323-203-0815.
ALSO: Rock'N'SeXXXy has some pretty BIG announcements to make on Thursday night, so tune in to share the love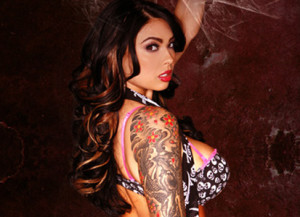 with us. New sponsors, live events and some amazing fun on the Sunset Strip – Rock'N'SeXXXy is growing. And we want to thank the listeners, fans and everyone that has helped the show along the way. YOU GUYS ROCK! YOU make us want to bring YOU the best in entertainment for adults, and RNSU promises that we will keep bringing it as long as YOU want it.
Miss Tera creates a stir with Rock'N'SeXXXy listeners and fans, whenever she makes an appearance and we expect Thursday to be crazy HOT!
Amber Lynn Rock'N'SeXXXy UnCensored is every Thursday night at 7pm PT/10pm ET on LATalkRadio.com and Stitcher.com. Download at iTunes. Follow us @Rock'N'SeXXXyU and Facebook. Call us LIVE during every show at 323-203-0815, or shoot us an email at the RNSU blog.