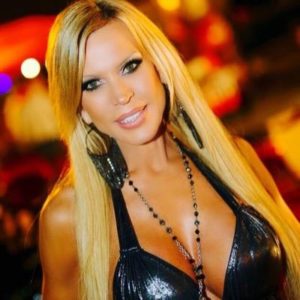 Amber Lynn Rock'N'SeXXXy UnCensored Welcomes BOBBIE BROWN- Warrant's "Miss Cherry Pie", Great White "Once Bitten Twice Shy","Dirty Rocker Boys" "Ex Wives of Rock", IRA BLACK -ATTIKA7 guitarist "Mr Metal" & SHANDA GOLDEN "In the Vault with Shanda Golden" to this weeks RNSU show.
 HOLLYWOOD, Calif – Amber Lynn Rock'N'SeXXXy-Uncensored has been working overtime taking the radio airwaves by storm each week with celebrity guests and cohosts from the Adult, Mainstream,& Music world even more exciting than the last and this Thursdays RNSU show promises to be no exception.
This Thursday on Rock'N'SeXXXy Uncensored Amber Lynn Welcomes the "Legendary" Bobbie Brown star of the 80's glam rock band WARRANT'S "Cherry Pie" video, album cover and wife of the late Janie Lane frontman of the band. She also appeared in Great White's music video for the song "Once Bitten Twice Shy", "House of Broken love", and Hurricane's "Im Into You". She is the Author of her book 'Dirty Rocker Boy's, Love and Lust on the Sunset Strip, and starred in her own TV Reality Series, "Ex Wive's Of Rock" on Fuse which just completed airing.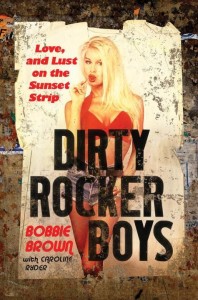 Next on the show Ira Black guitarist of the Heavy Metal band ATTIKA7's All Star line up which also includes Evan Seinfield, Rusty Coones and Tommy Holt. Ira is best known for his work with Metal Church, Vicious Rumors, Heathen and Lizzy Borden and known musically for his powerful, loud and heavy riffs speed and is one of metals best shredders." We will find out what's new and next for both Ira and Bobbie on this Thursdays RNSU"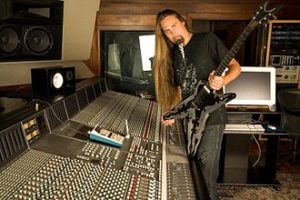 Also stopping in Shanda Golden host of "In the Vault with Shanda Golden" and Pin Up Model , She will be in the house to announce her up comming episode featuring none other than RNSU's Amber Lynn which will be shot directly after Rock'N'SeXXXy Uncensored's Live broadcast and talk about her work as a "Pin Up" model.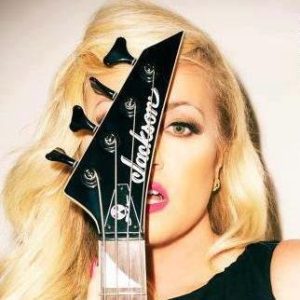 All three of our guests will be LIVE in the studio this Thurs and Fan's who call in during the show will be treated to autographed memorabillia, swag and more.Fan's are ALWAYS encouraged to call in and join the fun 323 203 0815.
JOIN AMBER LYNN ROCK'N'SEXXXY UNCENSORED
this Thursday, May 13  7pm PT/10pm ET on LATalkRadio.com and Stitcher.com. Visit the RNSU Blog at ROCK-N-SEXXXY-UNCENSORED.COM for guest updates, photos, news. If you miss the show, download it at iTunes. And please, follow us on  twitter @RockNSeXXXyU and @XXXAmberLynns