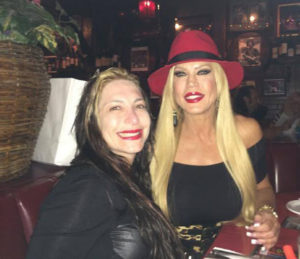 Amber Lynn and Savannah Jane enjoyed a delicious Christmas dinner at the Rainbow this year, then Thursday hosted a FRESH Rock'N'SeXXXy UnCensored with guests adult starlet/rocker girl Kristal Summers, and hardcore drummer for T.S.O.L. (and The Dickies and many, many more) Anthony "Tiny Bubz" Biuso LIVE in the studio!
Miss Kristal called in from her special XXXmas getaway. A real rocker girl at heart, a lot of musicians LOVE Kristal and listen in to the show whenever she is on. She was a HUGE hit at the porn star sleep-over that Amber hosted in the summer on her previous show.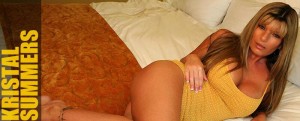 Listeners were not disappointed as the girl talk turned to stories of stocking STUFFERS and who got the best BIGGEST toys and Santa coming down the chimney. Me-ow!
BOOM! Tiny made his entrance. He may have to change his name to Bizzy, as Amber found out from the mohawked Biuso. Let's see – he teaches at Hollywood's Musicians Institute and other music schools; he's still strong with Long Beach cult punk band T.S.O.L. for a decade now; he's starting a foundation for kids named after his trademark phrase BOOM (for Bringing Opportunity to Others Musically); and he also works with animal charities (reach him at bubblerama@yahoo.com if you want to help with the animals, too). AND he's working on a video project with Riki Rachtman called "Fork in the Road."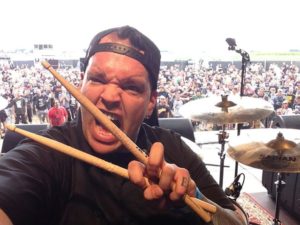 Very funny, unpredictable stuff.
DAMN! And he's playing this Saturday night, December 28, at the Roxy with Hookers & Blow. Not literally hookers and blow. Hookers & Blow are Guns'N'Roses Dizzy Reed and Quiet Riot's Alex Grossi, and you never know WHO just might show up. New Year's Eve will find Tiny and his T.S.O.L. brothers in Denver, CO, playing with punk rock legend Jello Biafra (Dead Kennedys). Never mind the legal weed, Colorado – slam in the New Year!
Anyway, probably the MOST important thing – because Tiny is 6'4″, mohawked, NYC Italian,  a ROCKSTAR, and a genuine sweetheart, both Amber and Savannah agreed that he is just really fucking HOT 🙂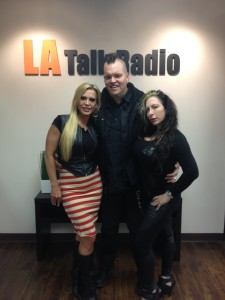 The show wants to give a BIG shout out to our guests for saving some extra special Christmas cheer to spread with Rock'N'SeXXXy listneners.
Listen to Rock'N'SeXXXy UnCensored EVERY THURSDAY NIGHT at 7pm PST on LATalkRadio.com xoxo Listen to this episode RIGHT HERE.