Part of being Rock'N'SeXXXy is that wild, almost reckless desire to push boundaries – to feel the freedom of your own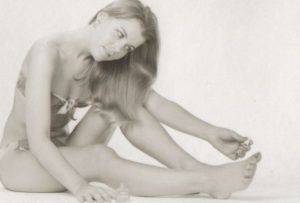 choices. That describes how a lot of us remember the '70s being – a carefree time, when ecstatic experiences were encouraged, actually sought after. In that respect, Morgana Welch has lived a life to be envied – a golden groupie of the highest echelon, dancing the days away with famous musicians like Robert Plant, John Paul Jones, Roy Harper and a few others.
Sex, drugs and rock'n'roll defined the era and Morgana was on the scene; at the Continental Hyatt House, hoping some famous rock musician might take a fancy to a tanned, turned-on teen queen of the Sunset Strip. She recorded it all in a memoir called "The Hollywood Diaries." Available for Kindle and also in hardcopy from Amazon (this would be a great read alongside another RNSU guest's book, "Dirty, Rocker Boys" by video vixen Bobbie Brown, who was a muse of the '80s – that's your Rock'N'SeXXXy summer reading recommendations).
RNSU was so honored to have Morgana on last Thursday! Especially producer Jojo, who has wanted to squeeze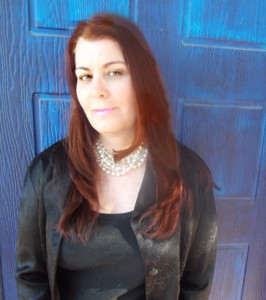 Robert Plant's lemon since she was about 13, back in the '70s. Morgana confirmed that Plant is very nice, just as Jojo imagined, and that he has a big… penis. Since that's as close as producer Jojo is likely to get to Robert Plant's penis, she's quite happy with that information. We also found out that Morgana had a FOURSOME with musicians John Paul Jones, Roy Harper and (we're assuming) another lovely, young lady. Well, well! John Paul Jones – it's always the quiet ones that turn out to be the most fun, right?
Morgana knew Iggy Pop only in passing. She recalled warm memories of the Winter Brothers. There's a photo of her, sitting next to young David Bowie, when he first came to America. If you want to know the rest, buy the book. We love you, Miss Morgana, fine and foxy as you are, for being a luminary during that enlightened period that will turn out to be the golden years of electric rock'n'roll. Producer Jojo salutes you! Hats off to a woman brave and bodacious enough to live those fantasies. That's what Rock'N'SeXXXy is ALL about!
If you missed it, listen to the show here.