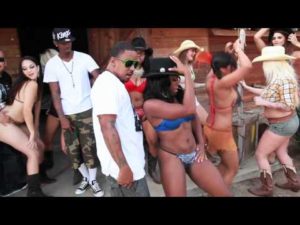 Amber Lynn Rock'N'SeXXXy UnCensored is pleased to welcome rapper Boobie Soprano to tonight's show! Formerly known as YG Soprano, Boobie is from Gardena – a local rapper poised to take the West Coast sound to another level.
Boobie says Hip-Hop saved his life. "Falling in love with music is the best thing that ever happened to me. Music is a gift from God. It's powerful, inspirational, and has so many different elements. Everyone can't help but to love some type of music. I'm so much more than an artist…I'm a musician and I actually love making music!" Look at DaBoobieTrap website right here.
Now, co-hostess and pimpette Erica McLean is as down as she could be, but Amber Lynn and producer Jojo are a little Hip-Hop challenged, so we hope Boobie will teach us what we need to know about his flow. You can check out his latest mix tape series, Smokin' Mirrors on iTunes here.
Amber Lynn Rock'N'SeXXXy UnCensored will be on tonight, MARCH 13, 7pm PST/10pm EST on LATalkRadio.com. And now, listen to RNSU on Stitcher.com or download the show from iTunes.