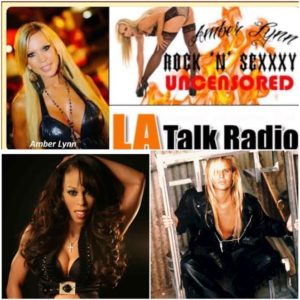 Amber Lynn Rock'N'SeXXXy UnCensored Welcomes Daniel DiCriscio,"The Makeover Messiah",The Amazing Former Adult Actress, Rap Artist Heather Hunter will join this weeks show.
HOLLYWOOD, Calif – Amber Lynn Rock'N'SeXXXy-Uncensored has been working overtime taking the radio airwaves by storm each week with celebrity guests and co hosts from the Adult, Mainstream,& Music world even more exciting than the last and this Thursdays RNSU show promises to be no exception.
This Thursday on Rock'N'SeXXXy Uncensored, Amber Lynn celebrates a Rock'N'SeXXXy Uncensored XXXmas Party;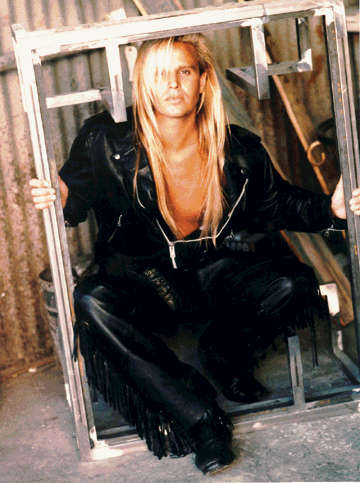 as the multi talented muscian, actor, media personality Daniel DiCriscio visits the show. Daniel who started his career as a celebrity hairdresser to such Alist clientele as Marilyn Manson, Pamela Anderson, the late Anna Nicole Smith, Stevie Nicks, and Paula Jones went on to become known as the "Makeover Messiah" which he recieved after his historical makeover on Paula during the Clinton sex scandal, has now evolved into a rockstar and actor himself with the release of his movie Tres:Zom Biker the "Warriors" remake, and a brand new music video XSex, but don't worry along with dishing on all his new projects he will be sharing some fashion tips for the hoildays and upcoming New Years Eve with listeners and exerps from his Hollywood escapades.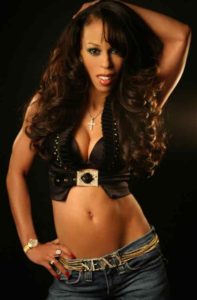 Then RNSU is proud to welcome the super sexy former adult movie star crossover Rap artist, author Heather Hunter. Heather began her career in adult movies being quickly placed under exclusive contract for Vivid entertainment as the very first African American contract girl and after 69 movies was induted into the AVN Hall of Fame in 1993.Alongside her successful movie career Heather has been involved in music, and since 1993 she was under contract to Island records doing house music with the release of "I Want It All Night Long". She then progressed to Rap with the 18 track" Double H: The Unexpected". She also hosted "'The Peep Show" on pay per view TV She now owns her own east coast art gallery ARTCORE-NYC which debuts her own "Hunter collection" paintings and co authored the novel titled Insatiable: The Rise Of a Pornstar', weve been trying to get her for RNSU listeners for some time and are super excited to have her this Thursday.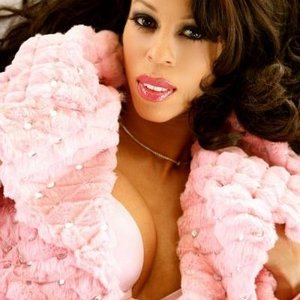 We will also be sharing some  Hot holiday sexxxy gift ideas and tips on some last minute super deals. Fans who call in during the show will be treated to autographed memorabillia, swag and are encouraged to call in and join the fun 323 203 0815.
JOIN AMBER LYNN ROCK'N'SEXXXY UNCENSORED this Thursday, December 22,  7pm PT/10pm ET on LATalkRadio.com and Stitcher.com. Visit the RNSU Blog at ROCK-N-SEXXXY-UNCENSORED.COM for guest updates, photos, news. If you miss the show, download it at iTunes. And please, follow us on @RockNSeXXXyU