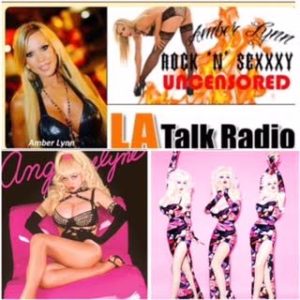 Amber Lynn Rock'N'SeXXXy UnCensored Welcomes Hollywood's "Iconic" Billboard Queen ANGELYNE debuts her newest single "Kiss Me LA", and raffles off her pink corvette to fans this week.
 HOLLYWOOD, Calif – Amber Lynn Rock'N'SeXXXy-Uncensored has been working overtime taking the radio airwaves by storm each week with celebrity guests and cohosts from the Adult, Mainstream,& Music world even more exciting than the last and this Thursdays RNSU show promises to be no exception.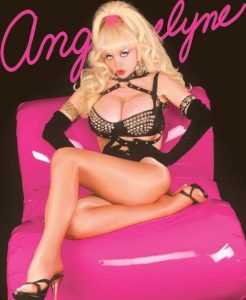 This Thursday on Rock'N'SeXXXy Uncensored Amber Lynn is proud to welcome Hollywood's"Iconic" Billboard Queen Angelyne celebrating the world premier of her new single "Kiss Me LA". Angelyne came to prominence in the fabulous 1980's after resurrecting a massive billboard campaign in Los Angeles to promote her music image. Shockingly the billboards almost morphed her music career popping up all over becoming historical world re-known Hollywood landmarks which have appeared in many films and TV shows such as "The Simpson's", "Futurama", and "Bo Jack Horseman". The main trademark of her image being a hot pink corvette with her name emblazoned on the license plates. She has appeared in films "Phantome of the Paradise", "The Wild Party",a comedy "Can I Do It", "Moonlighting" and "Earth Girls are Easy".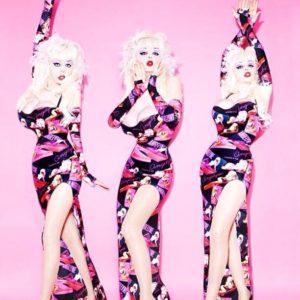 as a musician she originally started out in her boyfriends band "Baby Blue" but after her massive billboard campaign success she went on to a self titled album, then a second "Driven To Fantasy" and currently her latest music endeavor "Kiss Me LA" premiers this Thursday on RNSU. Celebrating the release Angelyne will be kicking off a raffle for listeners to win one of her famous hot pink collectable corvettes!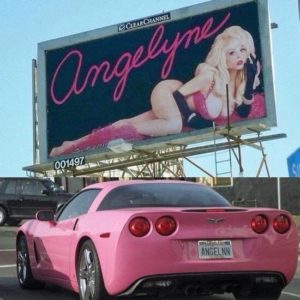 Fan's who call in during the show will be treated to autographed memorabillia, and a chance to drive off in Angelynes hot pink corvette and are encouraged to call in and join the fun 323 203 0815.
JOIN AMBER LYNN ROCK'N'SEXXXY UNCENSORED this Thursday, March 30,  7pm PT/10pm ET on LATalkRadio.com and Stitcher.com. Visit the RNSU Blog at ROCK-N-SEXXXY-UNCENSORED.COM for guest updates, photos, news. If you miss the show, download it at iTunes. And please, follow us on  twitter @RockNSeXXXyU and @XXXAmberLynns