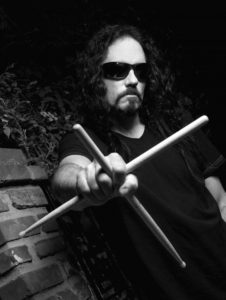 Amber Lynn Rock'N'SeXXXy UnCensored Welcomes NICK MENZA – MEGADETH drummer (former), "The Next Chapter", with Blue Screens Alyssa Lynn and Katie Lynn Hall, Super Model, Music Video Vixen as cohost  to this weeks RNSU show.
 HOLLYWOOD, Calif – Amber Lynn Rock'N'SeXXXy-Uncensored has been working overtime taking the radio airwaves by storm each week with celebrity guests and cohosts from the Adult, Mainstream,& Music world even more exciting than the last and this Thursdays RNSU show promises to be no exception.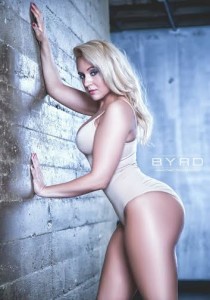 This Thursday on Rock'N'SeXXXy Uncensored with Amber Lynn, it wouldn't be Rock'N'SeXXXy without the sexxxy part and since our's has a triple shot of X this Thursdays show will feature two sensational female talents joining  the cast, including back by popular demand fan favorite super model and music video super vixen who has appeared in many current music video's including Busta Rymes "YUMMY"( cause she is just so) Katie Lynn Hall she will be in the coveted cohost seat, with rising star of the Blue Screen Sexxxy Alyssa Lynn to join host Amber Lynn in welcoming this weeks very special music guest: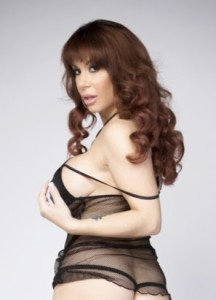 NICK MENZA – MEGADETH  drummer (former)"The Next Chapter" he is well known for is work with the Iconic Thrash/Metal band "Megadeth" as well as his trials and tribulations of the same and most recently some well publicized talks of a possible reunion between the band and himself in the works which are rumored to now have been aborted and on very sensitive ground lists, Blah Blah. None the less his fan base is world wide and cult like so we expect there's gonna be a massive audience listening to find out if his recent reunion talks spell out the final chapter or just the next chapter. We at RNSU are betting on our boy Nick and on good authority that's he's already got some new project's in the works including a project in the works with producer Max Norman  so Don't Miss tuning in.
It's Fan Appreciation Day! again on RNSU and this mean's fan's who call in during the show will be treated to autographed memorabillia, swag and more.
Fan's are encouraged to call in and join the fun 323 203 0815.
JOIN AMBER LYNN ROCK'N'SEXXXY UNCENSOREDthis Thursday, April 23  7pm PT/10pm ET on LATalkRadio.com and Stitcher.com. Visit the RNSU Blog at ROCK-N-SEXXXY-UNCENSORED.COM for guest updates, photos, news. If you miss the show, download it at iTunes. And please, follow us on  twitter @RockNSeXXXyU and @XXXAmberLynns