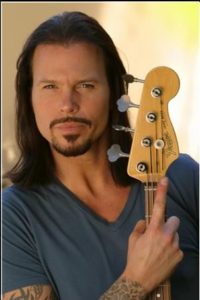 Amber Lynn Rock'N'SeXXXy UnCensored, Welcomes back as guest cohost actor/musician SEAN MCNABB "Quiet Riot" former bass player debuting his new solo song release "Fresh Air", and LOUIE SABATASSO, starring in the Western Indue feature film "Western Religion" with MILES SZANTO on this weeks RNSU
 HOLLYWOOD, Calif – Amber Lynn Rock'N'SeXXXy-Uncensored has been working overtime taking the radio airwaves by storm each week with celebrity guests and cohosts from the Adult, Mainstream,& Music world even more exciting than the last and this Thursdays RNSU show promises to be no exception.
This Thursday on Rock'N'SeXXXy Uncensored with Amber Lynn, sitting in as guest cohost Sean McNabb actor, musician, singer who is known for the former bass player of the 80's hard rock band "Quiet Riot" and has also played for other rock greats, "House of Lords", "Great White", "Lynch Mobb", "Montrose" and "Edgar Winter". In addition to music, he's acting in Hollywood films and TV, most recently FX TV's "Son's of Anarchy", and Host of "Legends of Rock". He has just released his Solo "Fresh Air"  which will debut for listeners on the show.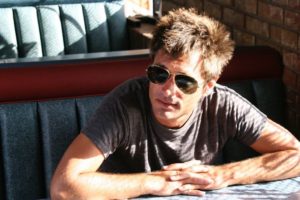 Also guesting is actor/ producer Louie Sabatasso (pictured above) who currently stars in the Western Indue feature film "Western Religion" written and directed by James Obrien. Louie plays an eccentric, hedonistic pan sexual named Salt Peter.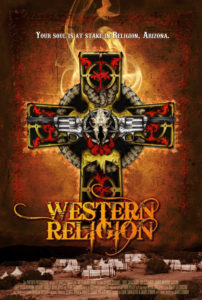 "I've been looking forward to having Sean McNabb back on the show for listeners and it's extra special be cause he's actually sitting in as cohost this week, so we can get an extra helping of what he's been up to recently with the debut of "Fresh Air" a song the really reflects it's title", there is a liitle story behing the one who was his inspiration for the song that listeners will love, but I don't want to blow the surprise, so you'll just have to tune in to find out"." then as it happens in Hollywood, I ran into Louie Sabatasso at the "IKON of London" fashion for the stars Melrose event I appeared at, and when he told me about his Wild character he's playing in his new film  "Western Religion", I thought he'd make a perfect fit for RNSU".joining Louie Sabatasso is his films costar Miles Szanto.
Fan's are encouraged to call in and join the fun 323 203 0815.
JOIN AMBER LYNN ROCK'N'SEXXXY UNCENSOREDthis Thursday, FEB Feb 19, 7pm PT/10pm ET on LATalkRadio.com and Stitcher.com. Visit the RNSU Blog at ROCK-N-SEXXXY-UNCENSORED.COM for guest updates, photos, news. If you miss the show, download it at iTunes. And please, follow us on  twitter @RockNSeXXXyU and @XXXAmberLynns