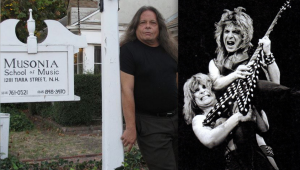 Amber Lynn Rock'N'SeXXXy UnCensored Welcomes Kelle Rhoads, "Immortal" The Ultimate Randy Rhoads Tribute, Actress Elea Oberon "The Longest Ride", "The Bold and the Beautiful", Actor Peter Gaudio, "Wise Guys and Wack Job's" announcement and Adult Film Starlet Megan Rain to this weeks RNSU show.
HOLLYWOOD, Calif – Amber Lynn Rock'N'SeXXXy-Uncensored has been working overtime taking the radio airwaves by storm each week with celebrity guests and cohosts from the Adult, Mainstream,& Music world even more exciting than the last and this Thursdays RNSU show promises to be no exception.
This Thursday on Rock'N'SeXXXy Uncensored Amber Lynn Welcomes actress Elea Oberon known for her work in Hollywood mainstream films, soap opera and Tv commericials. Her movie credits include, "The Longest Ride", "Flesh Mannequins Totally Uncut","The Hollywood Polygamist", and the TV soap "The Bold and The Beautiful".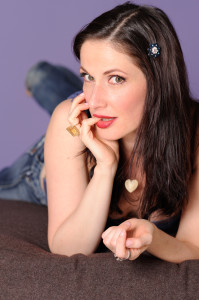 Also joining the show cast will be adult fim starlet Megan Rain at nineteen years old, and barely 100 pounds wet, with only 3 listed actual movie credits break out performer Megan has her eyes set for super stardom in the adult industry.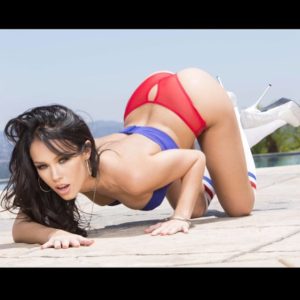 This weeks RNSU music guest is musician Kelle Rhoads, Director of the Musonia school of music, and brother of the late 'legendary" guitar virtuoso Randy Rhoads of Ozzy Osbourne, Quiet Riot fame who's sudden, untimely death in a plane crash unfolded one of rock's enduring mysteries on March 19, 1982 when the 25 year old Ozzy Osbourne guitarist perished in a fiery crash. Keeper of the flame for all things Randy Rhoads his older brother Kelle brings us, "Immortal" the Ultimate Randy Rhoads tribute album which consists of songs co written by Randy Rhoads including Iconic Ozzy Osbourne, "Crazy Train" and "Mr Crowley" along with some Quiet Riot songs such as "Back to the Coast", including a feature on the Musonia school of music founded by his mother and run by Kelle Rhoads himself. Kelle Rhoads is joined on the album by Bruce Kulick, Rudy Sarzo and Frankie Banali, and the star studded line up also includes Serj Tankian (System of a down), Tom Morello,Tim "Ripper" Owens ( ex Judas Priest), Chuck Billy (Testament), Alexi Laiho ( Children of Bodom), Gus G. and many others.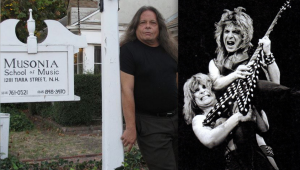 Actor Peter Gaudio, "Back in the Day", "Snitches" will be on the show making a special announcements for a new animated TV series "Wise Guys and Wack Job's" created by Danny Provenzano, starring "Aerosmith's" Joe Perry, Chuck Zito "Oz", Vincent Curatola "Soprano's" and All Star line up , it has been announced that  Amber Lynn will also be joining the cast in the role of "Agent Hard Body", and plans for an adult fitness video and supplement project with Amber Lynn that is in production and scheduled for a 2015  Holiday season release.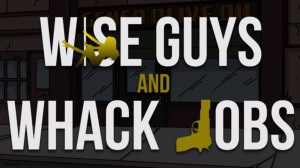 Topping it off Eric Jeffery's, "The Hard Way" will be on the show promoting the bands appearance at The Whisky a GoGo Friday June 26 opening for Faster Pussycat.
Fan's who call in during the show will be treated to autographed memorabillia, swag and are alway's encouraged to join the fun 323 203 0815.
JOIN AMBER LYNN ROCK'N'SEXXXY UNCENSOREDthis Thursday, June 25, 7pm PT/10pm ET on LATalkRadio.com and Stitcher.com. Visit the RNSU Blog at ROCK-N-SEXXXY-UNCENSORED.COM for guest updates, photos, news. If you miss the show, download it at iTunes. And please, follow us on  twitter @RockNSeXXXyU and @XXXAmberLynns