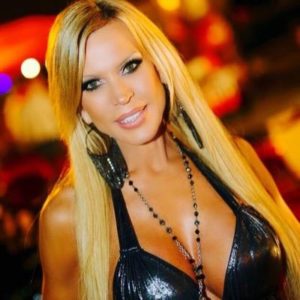 Amber Lynn Rock'N'SeXXXy Uncensored celebrates a Halloween Weekend Kick-Off with DH Peligro, drummer Hard-Core Punk- The Dead Kennedy's, Red Hot Chili Pepper's, and comedian Michael "Wheels" Parise, Andrew Dice Clay's Showtime special "The Blue Show" and more this week.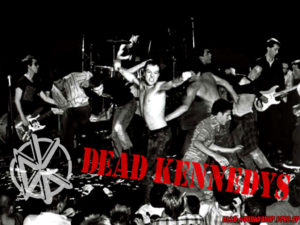 SHERMAN OAKS, Calif – Amber Lynn Rock'N'SeXXXy-Uncensored has been working overtime taking the radio airwaves by storm each week with celebrity guests and co-hosts from the Adult, Mainstream,& Music world's even more exciting than the last and this Thursdays' RNSU show promises to be no exception.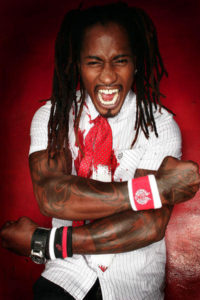 This week Amber Lynn Rock'N'SeXXXy Uncensored, Welcomes DH Peligro most known as the drummer for the hardcore punk rock group, The Dead Kennedy's until they broke up, he appears on 3 albums "Frankenchrist", "Bedtime for Democracy", In "God We Trust", and the singles "Give Me Convenience, or Give Me Death". In 1988 he moved on to play with The Red Hot Chili Pepper's as he had beeen longtime friends with bandmates Anthony Kliedis and Flea, for RHCP he recorded "Blue's for Miester" on thier album "Out in LA", and wrote song's on "Mother's Milk". He since formed his own band titled Peligro, which means Danger. His sound is known to be a mix of punk, reggae, funk, and heavy metal.He recently recorded a cover of the late legendary Jimi Hendrix song, "Purple Haze" which was nominated for a Grammy award. Although no longer with The Red Hot Chili Pepper's, he was thanked during their speech while being inducted into the Rock'N'Roll Hall Of Fame.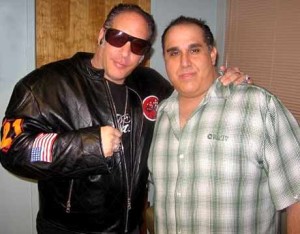 Then comedian Michael "Wheel's" Parise joins the show. Michael has been in the game for 30 years touring the country with Andrew Dice Clay and will be fresh off the "Dice" Showtime special,"The Blue Show" he is currently in Las Vegas shooting. He has also worked with Rodney Dangerfield, Keenan Ivory Wayans, and Jada Pinkett Smith, but is he ready to rock his sexxxy this Thursday with the legendary adult film star Amber Lynn?, tune in to this week's RNSU to find out the answer to this and rock with DH Peligro from "The Dead Kennedy's"and Miss Amber Lynn.
And to sweeten the deal even more Amber Lynn will be giving away 2 tickets to the AVN Pornstar Halloween party this weekend being held at the Artisan Hotel Boutique Oct. 30, 31 10 pm – 4 AM more than 30 Pornstars will be in attendance, ticket's are $200 for general admission, $450 for VIP admission. for more info go to AVN Halloween.com.
Fan's are encouraged to call in and join the Fun  at 323 203 0815 for your convenience here's a direct access link to the show;  http://latalkradio.com/Amberlynn.php 
Join Amber Lynn- Rock-N-SeXXXy-Uncensored this Thursday, October 29, on LATalkradio.com 7 Pm Pst/10 Pm Est Call Us Live 323 203 0815 and Join in the Fun! if you miss the show replay available download on Itunes & Sticher.com, check out our Blog at Rock-N-SeXXXy-Uncensored.com follow us on twitter.com/@RockNSeXXXyU, @AmberLynnMedia @XXXAmberLynns