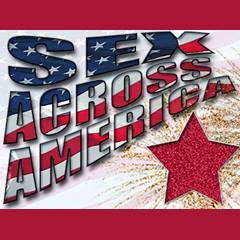 Rock'N'SeXXXy UnCensored welcomes Sex Across America with our good friends Luc Wylder and Alexandra Silk, on Thursday night!
Luc is an AVN Hall of Fame adult director that has been in the industry since the '80s, and his wife Alexandra has been an adult actress, well-known for her role on Playboy's Sex Court and appearances in magazines and movies.
Sex Across America is a media project Luc & Alexandra have worked on for several years that combines erotic film, travelogue documentary-style footage, blogging and other social media to create a unique glimpse at sex throughout our great nation. Featuring everyday people as they explore sexual curiosities, challenges and creativity, both Luc and Alexandra have logged a lot of stories and scenes. They've been to Seattle, Virginia Beach, Sturgis, San Francisco, Los Angeles, Puerto Rico, New Orleans and many other locations.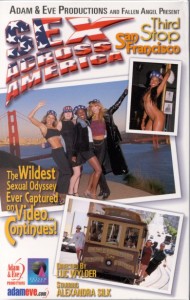 So – when it comes to sex – Luc & Alexandra have A LOT to talk about. They believe that good sex plays a significant part in all aspects of life – emotionally, spiritually and physically. They've been all over (and seen EVERYTHING) in pursuit of understanding human sexuality with hands-on research.
Please, join us for this super HOT, super FUN and informative episode of RNSU. This Thursday night, 7pm PST/10pm EST on LATalkRadio.com.
Do you have a question about SEX? Call in on Thursday night to talk to Luc, Alexandra and Amber at 323-203-0815.