A fan fest of gigantic proportions, the Chiller Theater Expo welcomes Miss Amber Lynn to a rare appearance in Parsippany, NJ,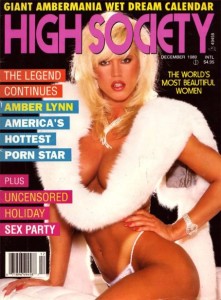 this weekend! We hope someone warned the authorities 😉 Amber will be a very special guest at the Expo – greeting fans, signing autographs and taking pictures.
It's been awhile since Amber traveled east to visit with fans, but during her career as a top headlining feature dancer she toured all over the tri-state area.
"I'm anxious to see fans that may have seen me dance! Back in the day, we had so much fun and people were so wonderful to me. It would be great to see some old friends – and make some new friends, too, of course," Amber said.
The Expo is huge – a leading autograph/memorabilia show in the Northeast – Chiller has an amazing roster of guests, including: Priscilla Presley, cast members from "Sons of Anarchy," Tawny Kitaen, Costas Mandylor, Lori Petty ("Tank Girl"), Chuck Zito, Angie Everhart, Nicole Eggert, PJ Soles, Mary Waranov ("Rock'N'Roll High School," "Eating Raoul"), and many, many more personalities from music, TV and movies.
SO, SHOUT OUT to all East Coast peeps – Amber Lynn is headed your way! It's an amazing opportunity to meet Amber, classic adult star with 30 years as a top performer of the adult stage and screen. Roll by and say "hi." Don't miss out 'cause Amber will Rock Your SeXXXy.
The Chiller Theater Expo is April 25 – 27, at the Parsippany Sheraton, in Parsippany, N.J. For more information, click here.