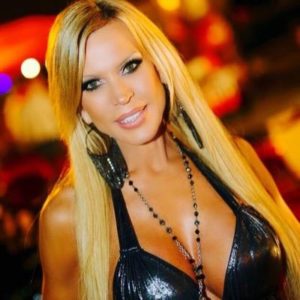 Amber Lynn celebrates a Rock'N'SeXXXy Uncensored Christmas Party, with heavy metal guitarist Ira BLack, ATTIKA7, Lizzy Borden, Death Division, Jennifer Steele return's, Financial Czar, host of  Fox TV's "Wall Street Week" Gary Kaminski, Rock Royalty Publicist Nancy Sayle Holiday Fundraiser , Peter Gaudio Happy Birthday and more this week.
– Amber Lynn Rock'N'SeXXXy-Uncensored has been working overtime taking the radio airwaves by storm each week with celebrity guests and co-hosts from the Adult, Mainstream,& Music world's even more exciting than the last and this Thursdays' RNSU show promises to be no exception.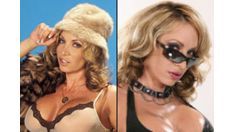 This week Amber Lynn celebrates a Rock'N'SeXXXy Uncensored Christmas Party, with the return of Jennifer Steele, the adult film star known for her award winning fire breathing dance show's nation wide and she was once named Howard Stern's, "Queen of Kink" return's exclusively for RNSU fan's, and who wouldn't want to find her wrapped in a bow under your tree?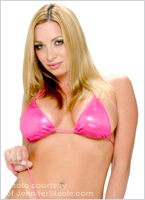 Our music guest; "Mr Metal" himself Ira Black the heavy metal guitarist, who plays for "ATTIKA7", also "Lizzy Borden", "Metal Church", "Vicious Rumors" and "Death Division", known as one of the greatest heavy metal shred guitarists ever will join us live along with the beautiful Jessica Chase and Jodie Wilson, bringing with them a message that , "tis the season to be of service", so help us help someone in need for the holiday, as renown rock publicist, Nancy Sayle, who is known for her rock royalty client list such as, Rob Zombie, John 5, Black Label Society, Mr Big, Marky Ramone, Van Halen, Steve Vai and other's, has been stricken by primary progressive MS, and a brain tumor, is facing surgery and needs help this holiday season the ladies have a fund raising campaign going they will be discussing details on the show.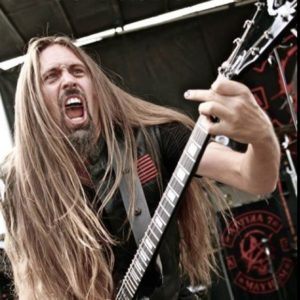 Then to cap it off Fox TV host, "Wall Street Week's", CNBC, Morgan Stanley Senior Advisor, Financial Czar, Gary Kaminski, put's the economy in check and offer's some $$$ tip's for 2016. He is known and respected amongst wall streets toughest financial critic's, but did you know he is also one hell of a guy, and a true sportsman who's climbed the top of Kilamajaro twice and run the NYC marathon three times?
We'd also like to wish RNSU favorite guest actor, fitness expert and body building champion Peter Gaudio who can be seen in the upcoming 2016 feature films, "Back In The Day" starring Alec Baldwin and William Demeo and Robert Seigel's "Cruise" a very Happy Birthday!
and RNSU host Amber Lynn, looks to mainstream with multiple project's on the horizon, and has some very exciting, very big breaking announcements of her own to share, so don't miss the show.
Fan's are encouraged to call in and join the Fun  at 323 203 0815 for your convenience here's a direct access link to the show;  http://latalkradio.com/Amberlynn.php 
Join Amber Lynn- Rock-N-SeXXXy-Uncensored this Thursday Dec 17, on LATalkradio.com 7 Pm Pst/10 Pm Est Call Us Live 323 203 0815 and Join in the Fun! if you miss the show replay available download on Itunes & Sticher.com, check out our Blog at Rock-N-SeXXXy-Uncensored.com follow us on twitter.com/@RockNSeXXXyU, @AmberLynnMedia @XXXAmberLynns