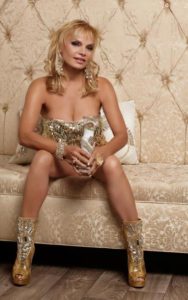 The line-up is gonna be smoking hot tomorrow night on Rock'N'SeXXXy UnCensored – we've just added adult director Erica McLean.
Erica is a treasure in the adult industry. Her late husband, director Clive McLean, was responsible for Hustler Video's No. 1 best-selling title, "Barely Legal." Erica was co-creator of the series with Clive, the love of her life. Sadly, he passed in 2005.
Since then, Erica has branched out on her own with several projects; the most recent series she's directed is "Flying Pink Pig," the adventures of several nubile young ladies that work on a pulled pork sandwich food truck. YUMMY!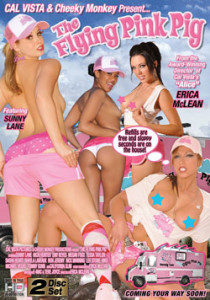 SeXXXy and passionate, Erica is like a ray of sunshine – she loves animals and life on her ranch. She's down, too – in 2012 she was awarded Pimpette of the Year at the Players Ball. In fact, Snoop Dog wrote an original song for the third movie in the Pink Pig series.
Don't miss the interview with this rare woman tomorrow night. Rock'N'SeXXXy UnCensored is on EVERY THURSDAY at 7pm PST/10pm EST, ONLY on LATalkRadio.com.