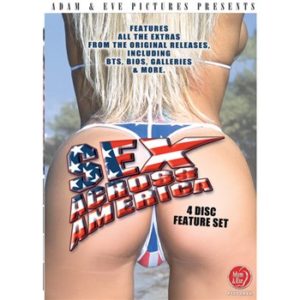 We had a super time on Rock'N'SeXXXy UnCensored last night with adult industry guests Luc Wylder and his wife Alexandra Silk. Both have spent 12 years on a journey, traveling to different cities looking for awesome amateurs that want to have SEX. Episodes of their adventure are available from adult retailer Adam & Eve, titled "Sex Across America."
In fact, the phone lit up with callers. Amber and co-host Erica McLean kept the conversation fresh, wanting to know the details – especially when one of Luc & Alexandra's playmates called in and said "hello." Somehow, it came out that our guest has a "big, hard cock" (actually Alexandra may have let that slip). He said Luc & Alexandra were good people and great to hang out with.
Swingers, adult moviemakers and very spiritual, sexy people, Luc & Alexandra shoot scenes with amateurs that contact them, interested in exploring their various sexual fantasies – threesomes, foursomes and moresomes. Luc also is an experienced BDSM dom, adding another discipline to the menu of delights that can be touched on. Alexandra also does sex surrogacy work. The depth of experience that they bring to other people is a result of the openness and sensuality cultivated in their own relationship.
Luc also mentioned one of the newest "Sex Across America" titles includes bisexual fantasies with amateur couples that really wanted to push the boundaries of their own limitations. Luc & Alexandra are very skilled at what they do, in order to get good scenes from amateurs.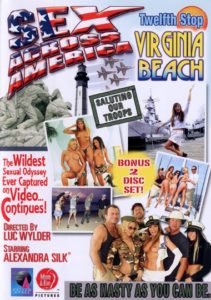 In addition to the movie titles, "Sex Across America" has morphed into a blog where Luc & Alexandra post new stories on Monday, usually on current SEX topics.
If you're curious about seeing some of their work, Luc & Alexandra have FallenAngel.TV, where visitors can purchase DVDs; watch short clips and scenes in a variety of categories; and buy sex toys.
You can also visit AlexandraSilk.com and get to know sweet, beautiful Alexandra. Luc has his personal blog at LucWylder.com, where he writes on a lot of topics.
So fantastic to have them spend an hour with #RNSU, and hope to have them back very soon xoxo If you missed the show, you can listen here.