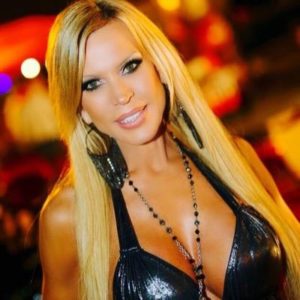 Amber Lynn Rock'N'SeXXXy UnCensored Welcomes Scott Warren DIO/ Heaven and Hell, "DIO's Disciples", "Helion" and Adult Star Bianca Breeze to this weeks RNSU show.
  HOLLYWOOD, Calif – Amber Lynn Rock'N'SeXXXy-Uncensored has been working overtime taking the radio airwaves by storm each week with celebrity guests and cohosts from the Adult, Mainstream,& Music world even more exciting than the last and this Thursdays RNSU show promises to be no exception.
This Thursday on Rock'N'SeXXXy Uncensored Amber Lynn Welcomes the "Beautiful" adult star Bianca Breeze- the epitome of the "Ultimate Cougar" with her super model looks and gorgeous figure perched upon the longest set of the most perfect legs you'll ever feast your eyes upon. She will be dishing on her career highlights as the star of over 47 movie titles in the adult industry with host Amber Lynn which should lend itself to some wild moments.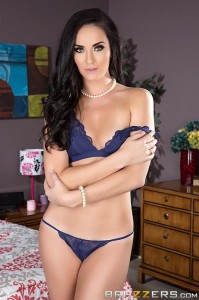 As special music guest this week Scott Warren, the keyboardist for the Heavy Metal band "DIO" and "Heaven and Hell" which was fronted by the "Legendary" Ronnie James Dio, who founded/fronted numerous groups including "Rainbow", "Black Sabbath", "Elf", "Dio","Heaven and Hell". He sold over 47 Million albums and is credited as the source who popularised the metal horns hand gesture in metal culture.  Sadly, He passed away from stomach cancer in 2000. Scott Warren has also played for "Warrant","Keel", "Berlin" and others. today he is part of bands "Dios Disciples" and "Helion" along with the surviving members of the final line up of Dio. "Scott revealed to me he's in a bit of an emotional state after the recent memorial for fifth anniversary of Ronnie James Dio's passing, so I invited him on RNSU to cheer him up, and i can't wait to hear all the great stories he has to share with us on his tours with RJD and others as well as fill us in on what's happening currently for him and what the future hold's".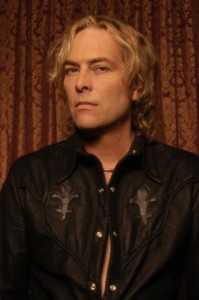 Both of our guests will be LIVE in the studio this Thurs and Fan's who call in during the show will be treated to autographed memorabillia, swag and are ALWAYS encouraged to call in and join the fun 323 203 0815.
JOIN AMBER LYNN ROCK'N'SEXXXY UNCENSOREDthis Thursday, May 20 7pm PT/10pm ET on LATalkRadio.com and Stitcher.com. Visit the RNSU Blog at ROCK-N-SEXXXY-UNCENSORED.COM for guest updates, photos, news. If you miss the show, download it at iTunes. And please, follow us on  twitter @RockNSeXXXyU and @XXXAmberLynns