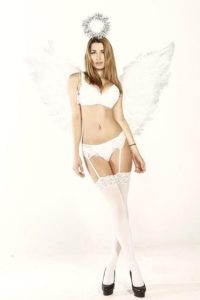 Amber Lynn Rock'N'SeXXXy UnCensored Welcomes Nikki Phoenix back as cohost with special guests Courtney Anne AKA ANGEL COURTNEY (DJAC), "Corey's 1st Angel" International Playboy model, actress, host of "Corey's Angel's Talk Live", with Santiago Cirilo, AMC's "The Walking Dead' to this weeks RNSU show.
 HOLLYWOOD, Calif – Amber Lynn Rock'N'SeXXXy-Uncensored has been working overtime taking the radio airwaves by storm each week with celebrity guests and cohosts from the Adult, Mainstream,& Music world even more exciting than the last and this Thursdays RNSU show promises to be no exception.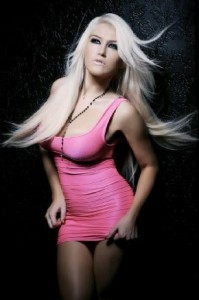 This Thursday on Rock'N'SeXXXy Uncensored with Amber Lynn, XXX star and musician Nikki Phoenix, who's own recently released  album with JackEL "Ballroom Zombie's" is "kicking ass' while she embark's on her travels across the US meeting her fan's on her newly announced "feature" dance tour will be back in the co host seat and joining Amber in welcoming to this week's show;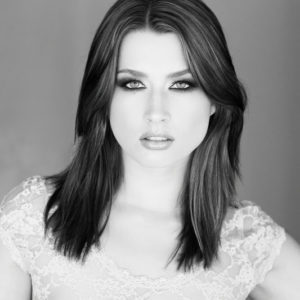 Courtney Anne AKA Angel Courtney (DJAC), International Playboy model, actress , music video vixen and host of "Corey's Angels Talk Live" with actor Corey Feldman.
Courtney Anne originally from Canada is currently exploding on American soil in demand for top photographer's for Playboy, Sport's Illustrated, Maxim magazine's and more. She has also been swept up by actor Corey Feldman and titled "Corey's First Angel" appearing and costarring in several of his project's and music video's such as  MTV 's "Buzzworthy" for his song "Ascension Millenium", and "DUH" as well as co hosting and costarring along with him in "Corey's Angel's Talk Live". Her most recent incarnation's as "DJ to the Star's" includes James Franco, Jenny McCarthy,Scrillex and Donnie Wahlberg and her acting work can be seen on display in 2015 being featured in "Body High" directed Joe Martin. She's is also appearing on the album cover "Angelic to the Core" and slated for Corey Feldman's  2015 tour.
Also joining the cast for this week's show AMC "The Walking Dead's" Santiago Cirilo just as the show's final episode is slated to air this Sunday March 29, He has a new TV series on the horizen "Paranormal Chaser's" and more he's gonna be sharing about. "Santiago Cirilo is one of my very favorite people to have on the show, he's just so humble and down to earth for a Hollywood actor, and aproachable to his fan's" "I could have him back again and again"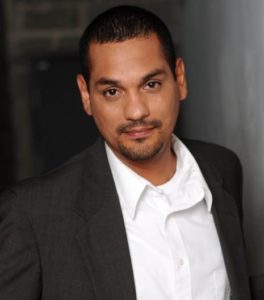 It's Fan Appreciation Day! again on RNSU and this mean's fan's who call in during the show will be treated to autographed memorabillia, swag and more. Fan's are encouraged to call in and join the fun 323 203 0815.
JOIN AMBER LYNN ROCK'N'SEXXXY UNCENSORED this Thursday, March 26  7pm PT/10pm ET on LATalkRadio.com and Stitcher.com. Visit the RNSU Blog at ROCK-N-SEXXXY-UNCENSORED.COM for guest updates, photos, news. If you miss the show, download it at iTunes. And please, follow us on  twitter @RockNSeXXXyU and @XXXAmberLynns